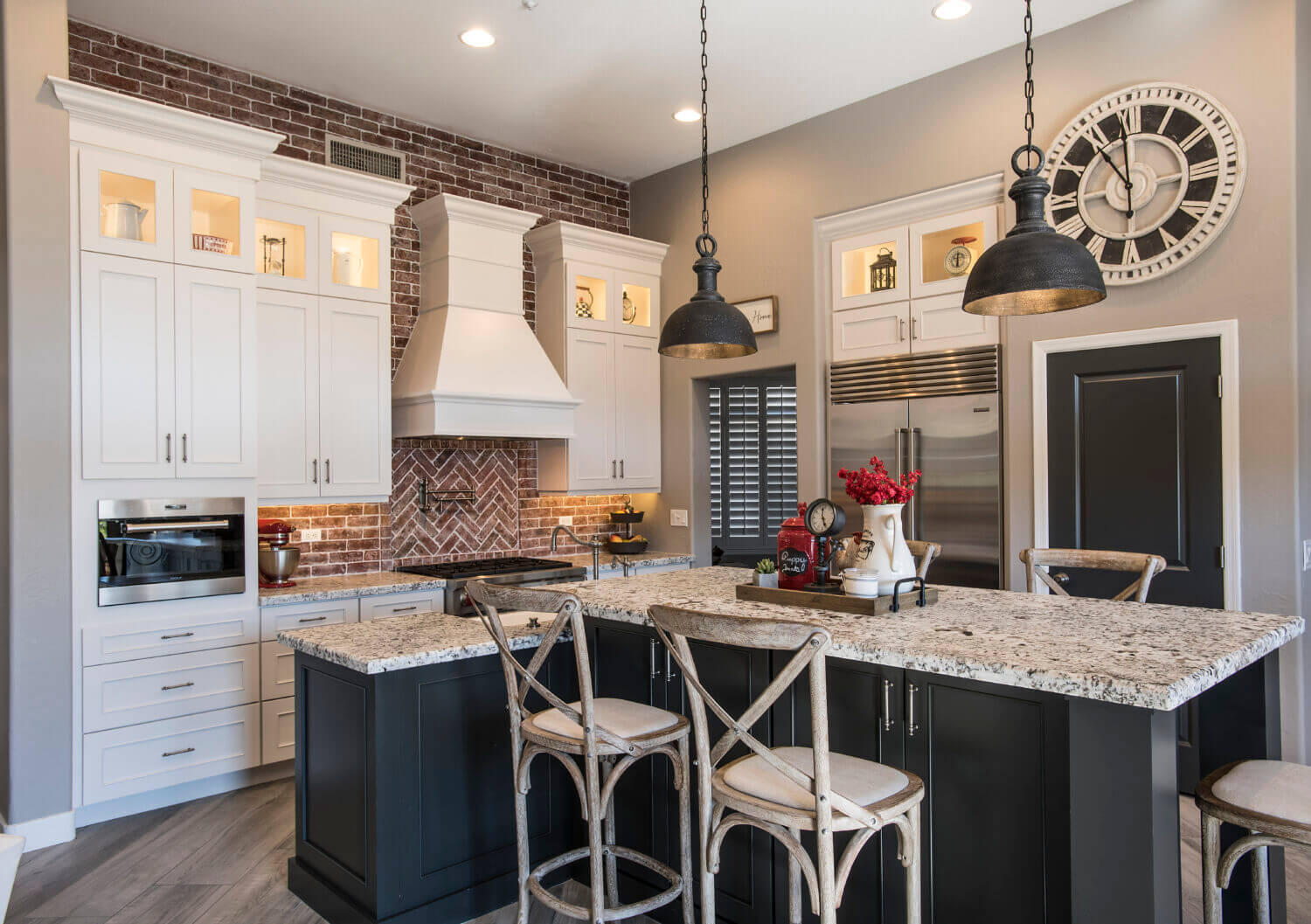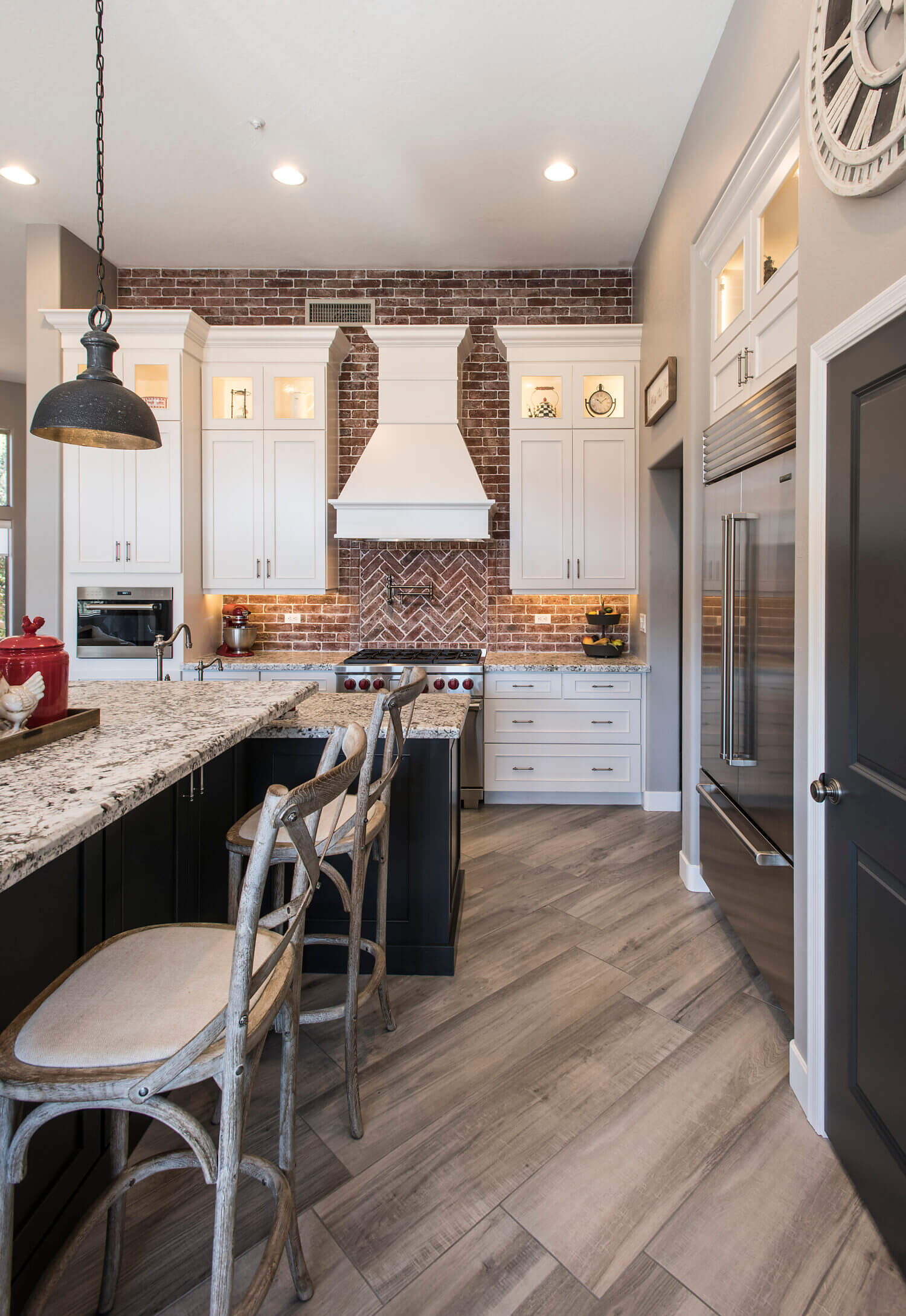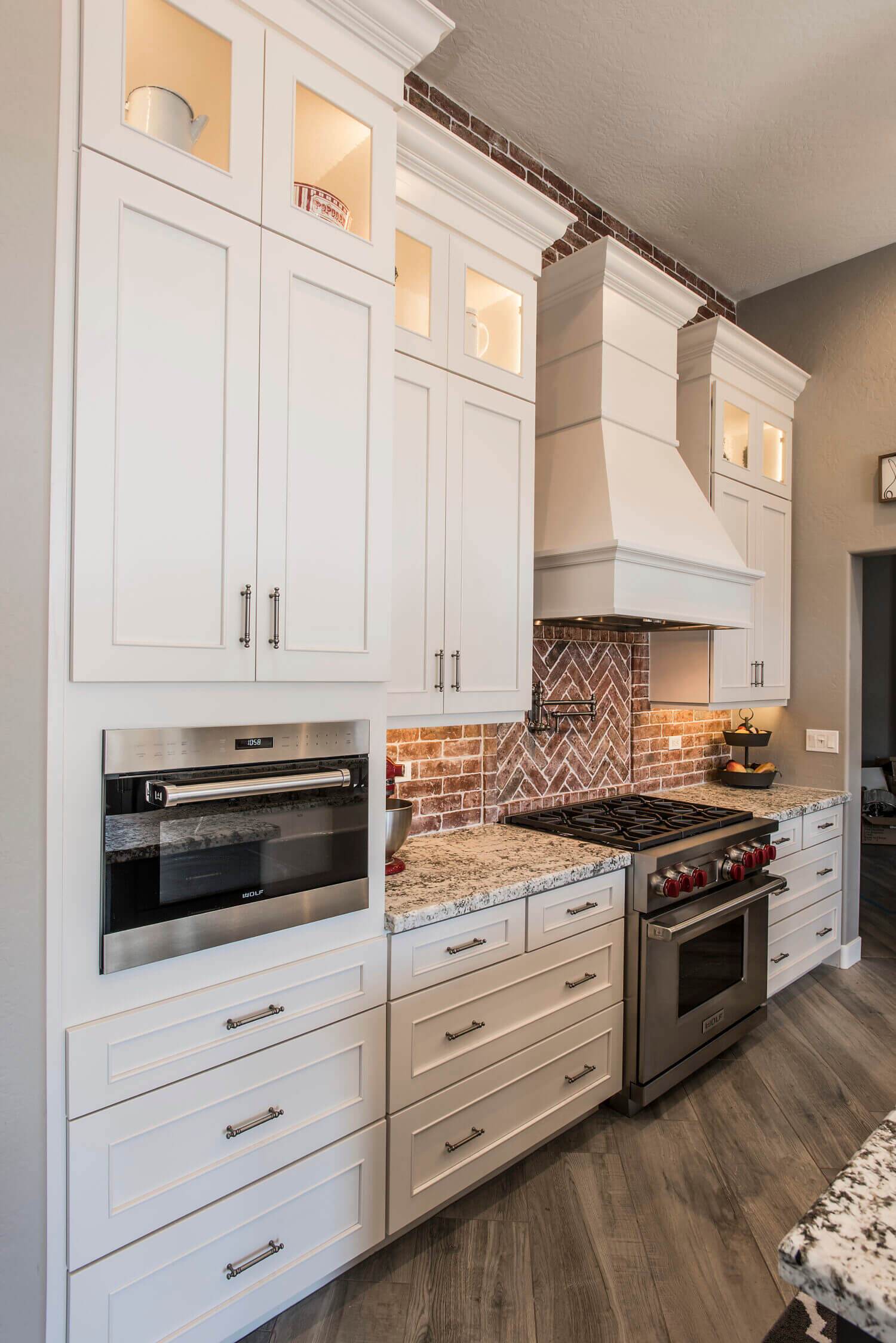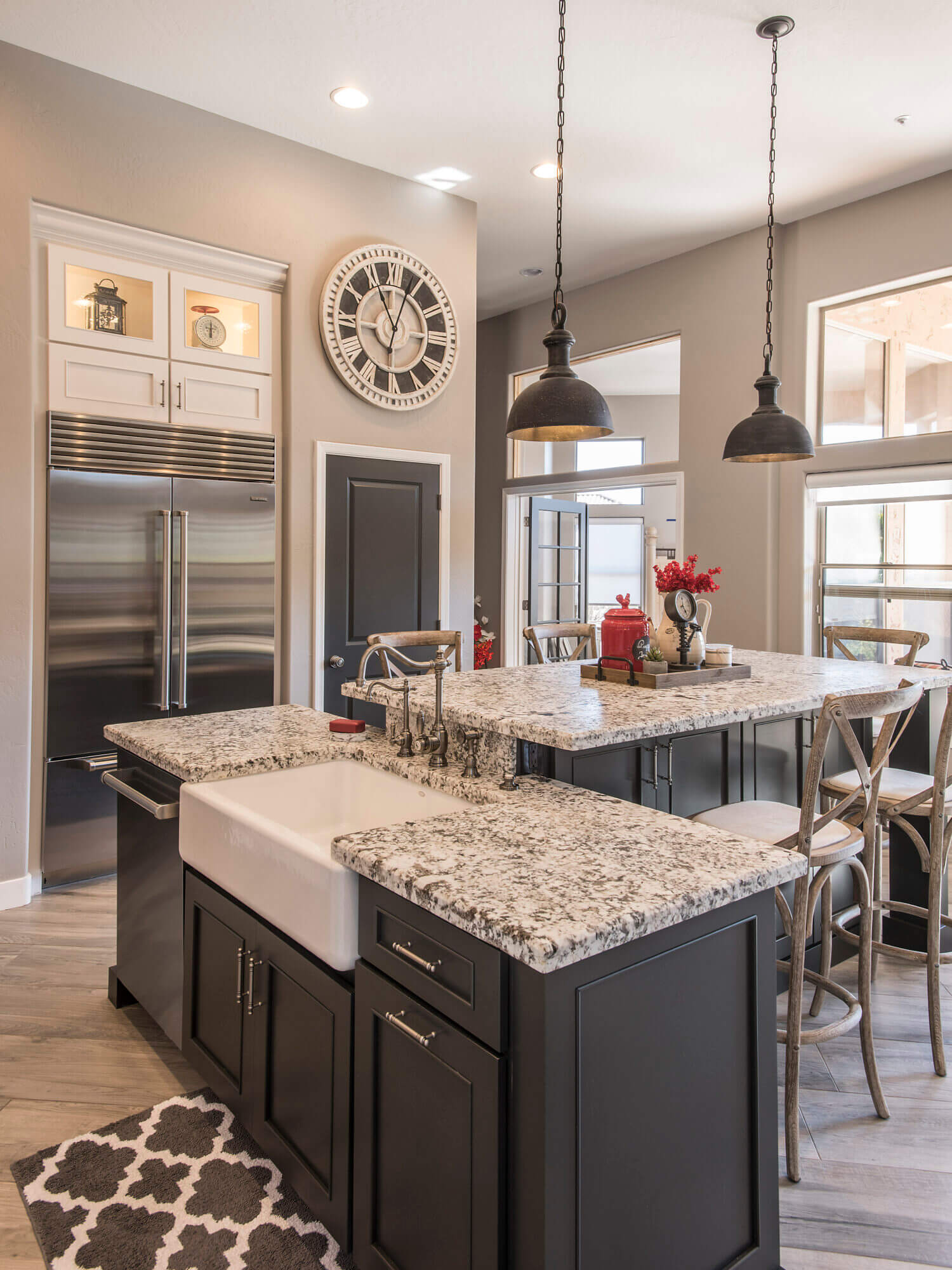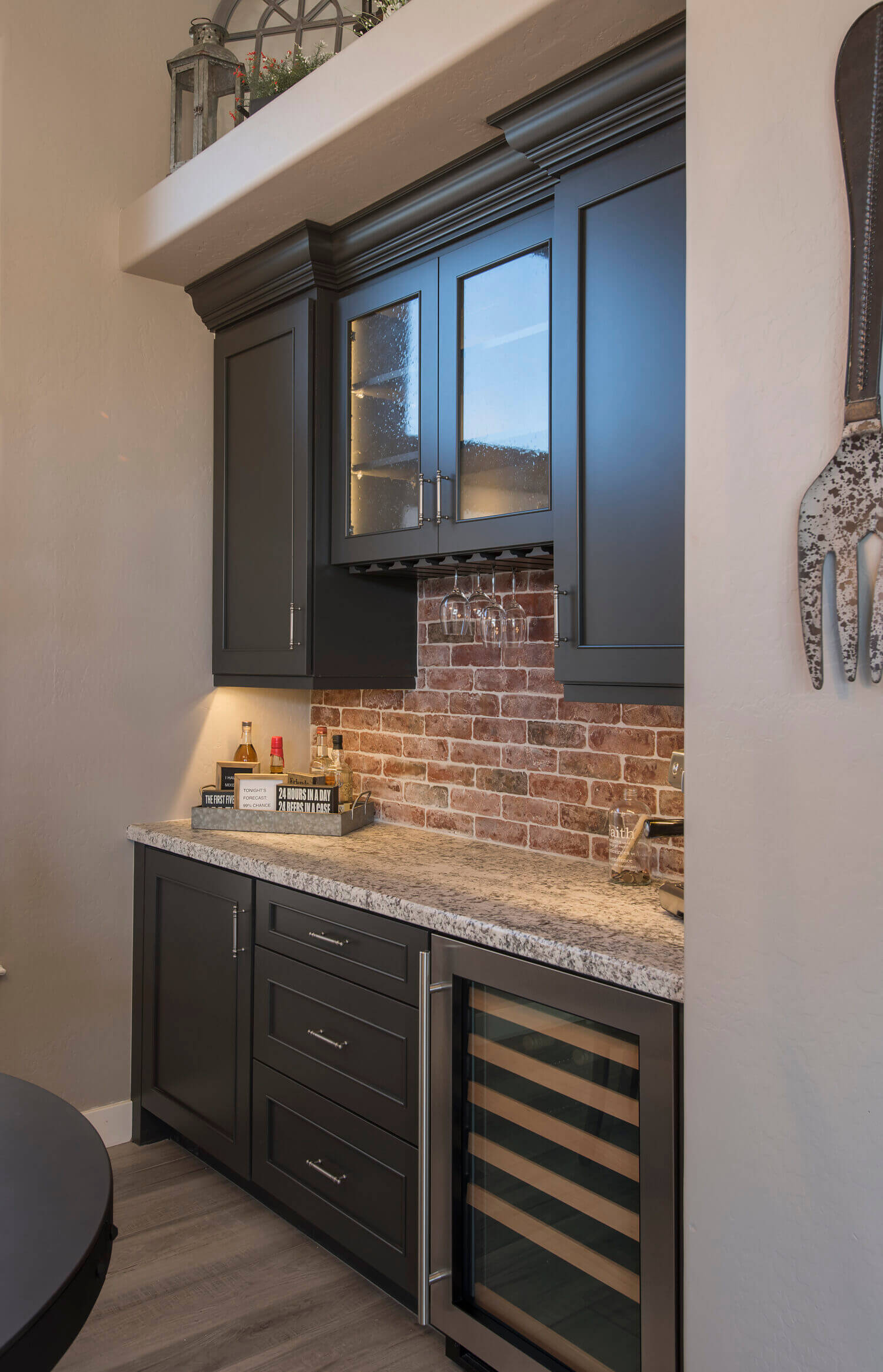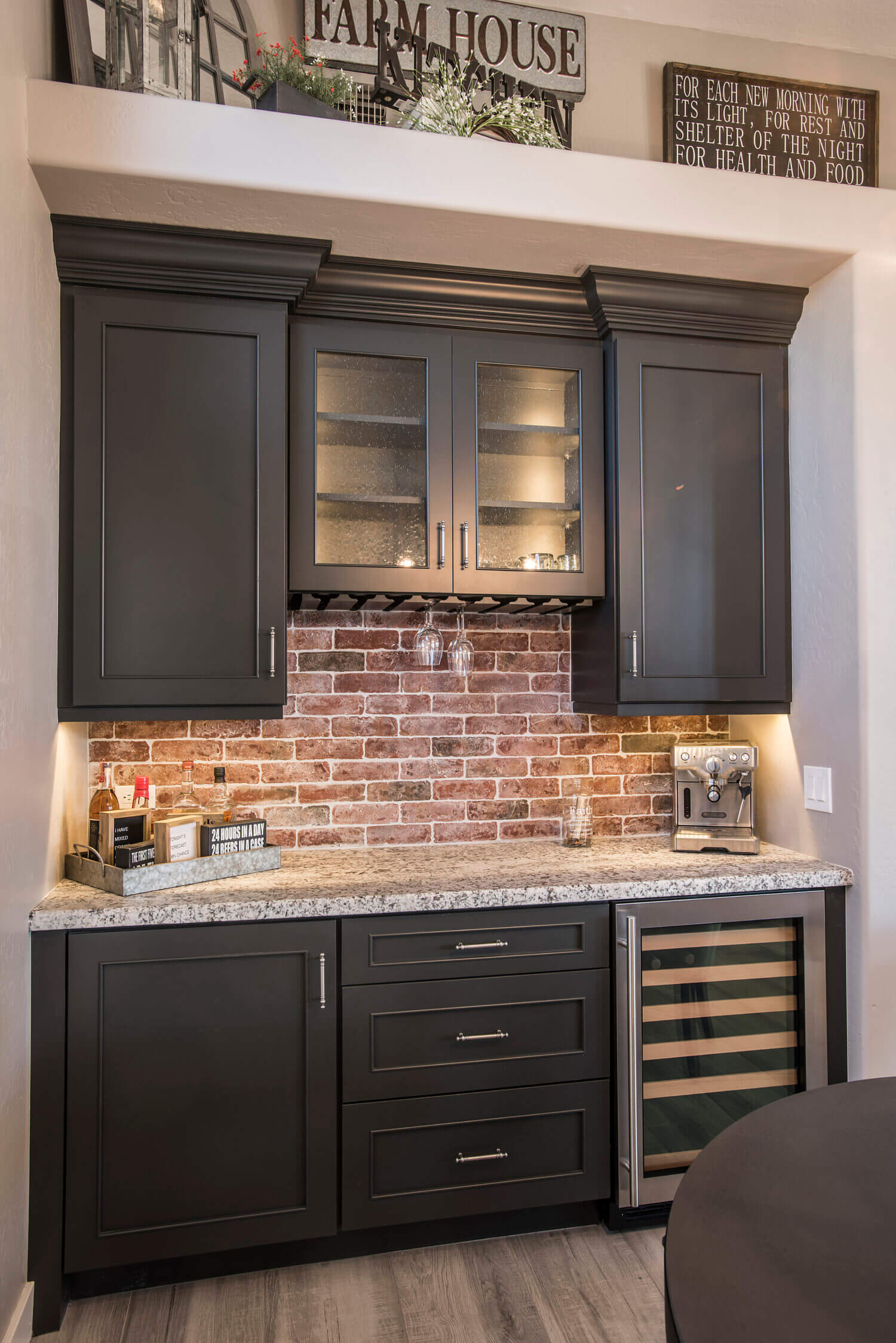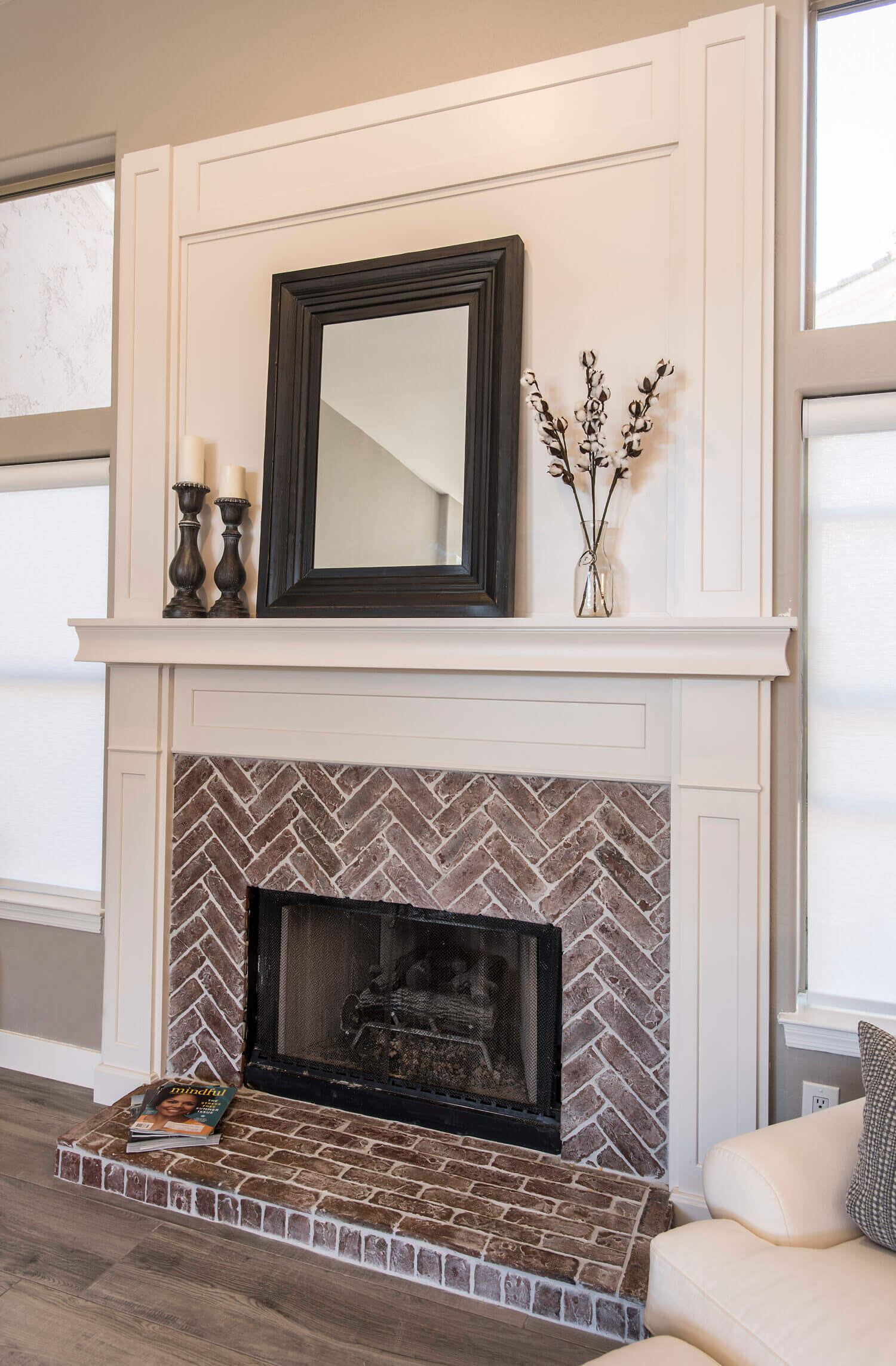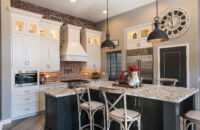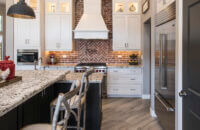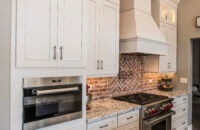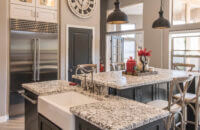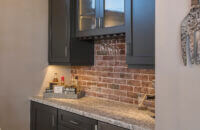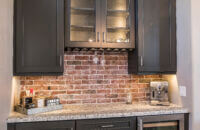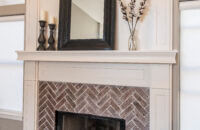 Charming Brick Wall Sets the Tone in a Farmhouse Kitchen & Home Bar
Dura Supreme cabinets by McKenzie Architectural Kitchens, Arizona. Photography by Scott Sandler.
Dura Supreme's "Classic White" paint and "dark "Graphite" gray paint collide in this farmhouse kitchen and wet bar. A detailed brick wall backsplash stretched to the ceiling and adds emphasis to the handsome "Classic White" wood hood.