Painted white cabinetry has a timeless look and feel.  Selecting white paint for your cabinets opens up so many options when it comes to pulling together a beautiful color palette for an interior design. Do you opt for a color palette that is all white, a mixture of shades of white, or white with pops of color? The color combinations that you can create with white paints are endless. So what shade of white painted cabinetry is best for your room?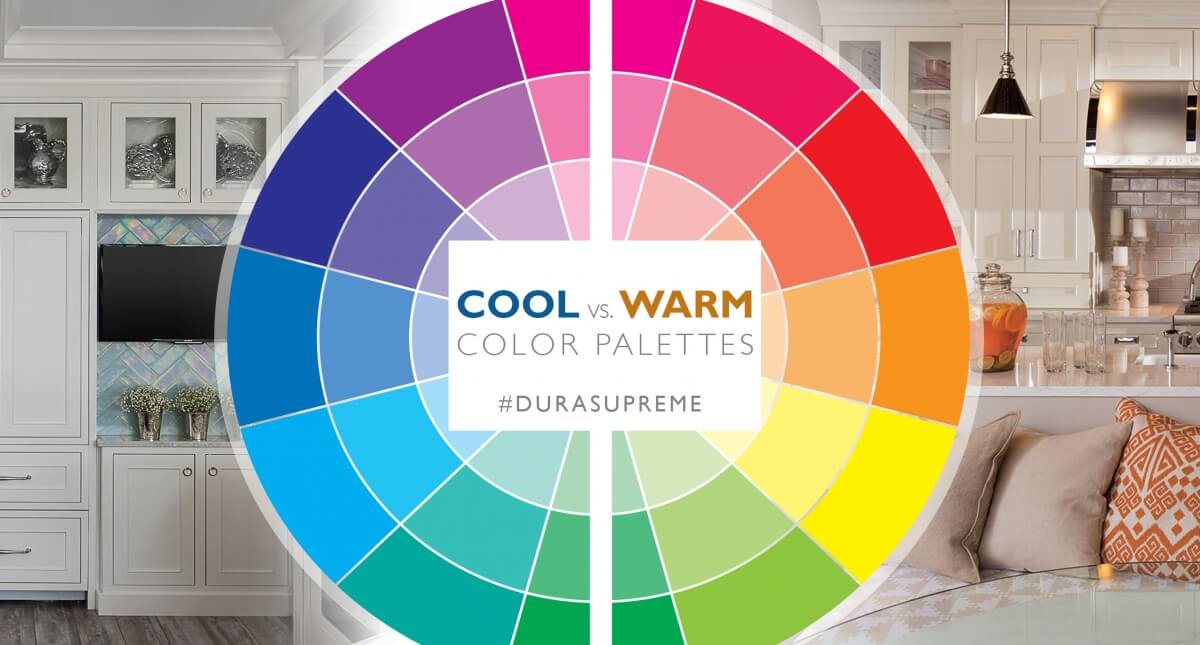 Varying shades of white fall into two categories, "cool" and "warm" color palettes. Cool color schemes consist mostly of blue, green, and gray colors. While warm color schemes are generally red, orange, and yellow colors including beige and creamy hues. This is just a guideline, there are exceptions to rule. For example, hybrid colors like greens, violets, and purples can be considered warmer or cooler colors depending on their mix and what colors they are paired with. Although pure white can, like our White painted finish, go with any color of the rainbow, shades of white are best when paired by their warm or cool tones.
At Dura Supreme, we offer an attractive palette of fashionable paint colors selected for their ability to be classic and timeless for years to come. This standard paint palette includes several white paint options that I'd like to share with you today.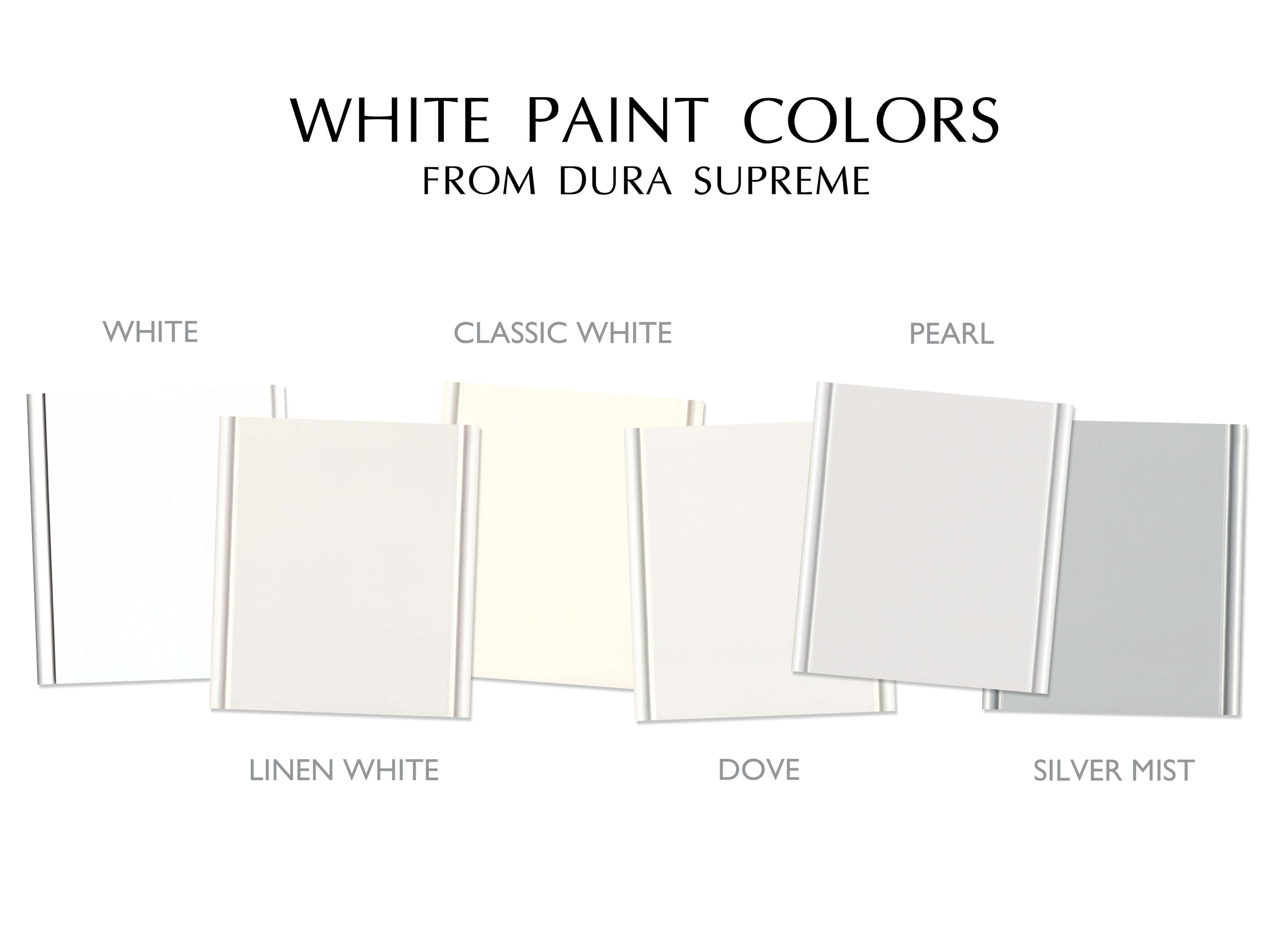 COOL White Paint Colors
If your color scheme includes cool blues, grays or even blue-greens and white paint is part of the equation, a cool white painted finish can look stunning. Dura Supreme's standard paint finishes include three shades of white that are definitely considered cool: White, Pearl, and Silver Mist. There's also our popular Linen White that has a subtle violet tint. Linen White paint can appear either cool or warm based on what other colors it's paired with. Let's take a close look at each…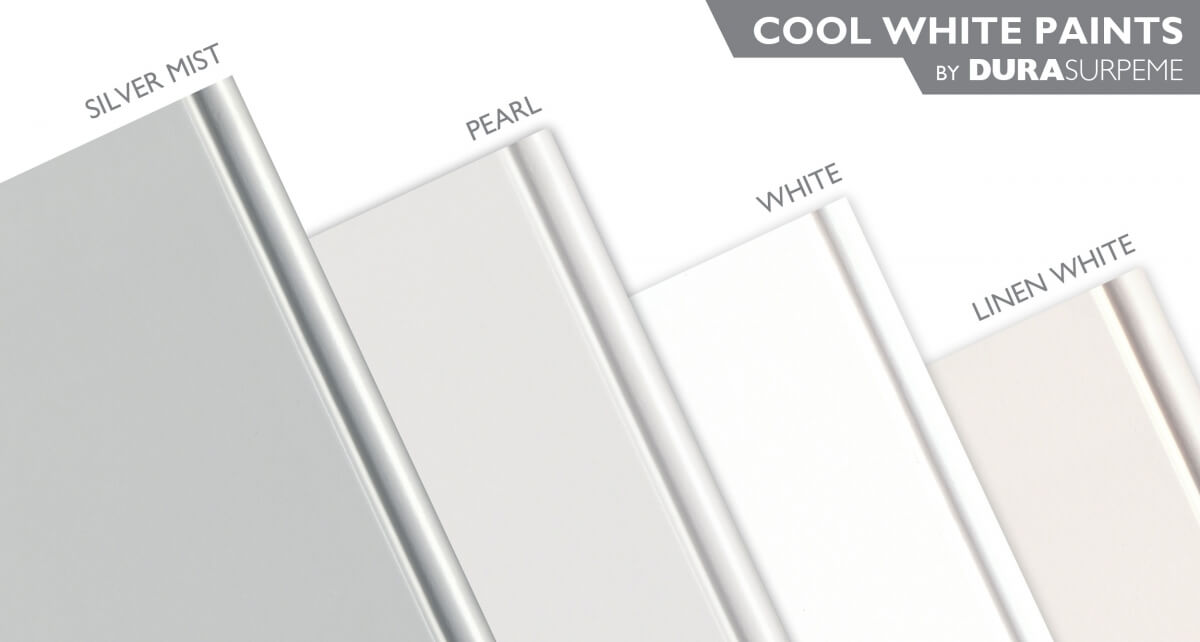 Pearl is a gray-white, sort of a chameleon color. on its own looks white, paired with a darker gray it appears as a light gray.
Silver Mist is a pale gray, almost white paint with a cooler tone. It has a stronger gray tone then Pearl. It's a striking gray-white when paired with deep navy blues and dark gray stains.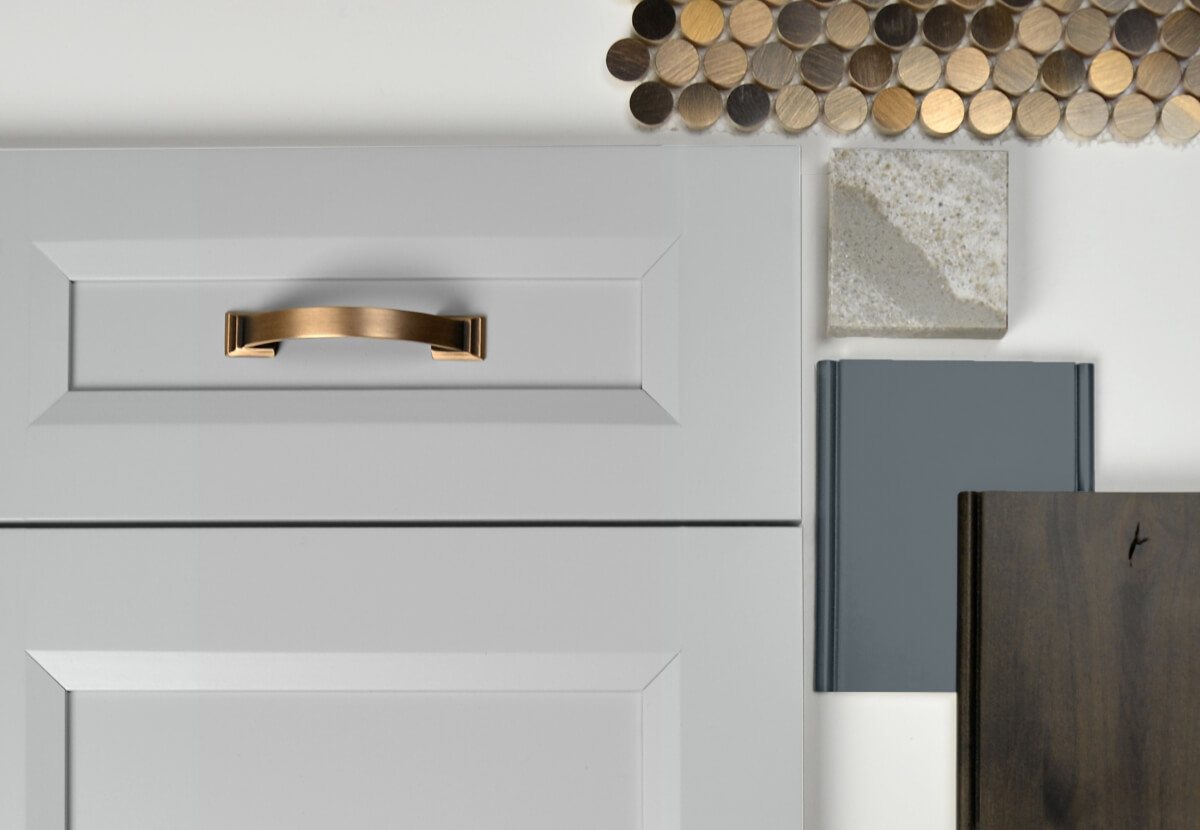 White is our brightest true white painted finish. It is almost a snow-white that pairs beautifully with practically any color of the rainbow. I think it's a stunning color to use when designing with the dark blue and gray color palettes but it also works just as well with warm color palettes.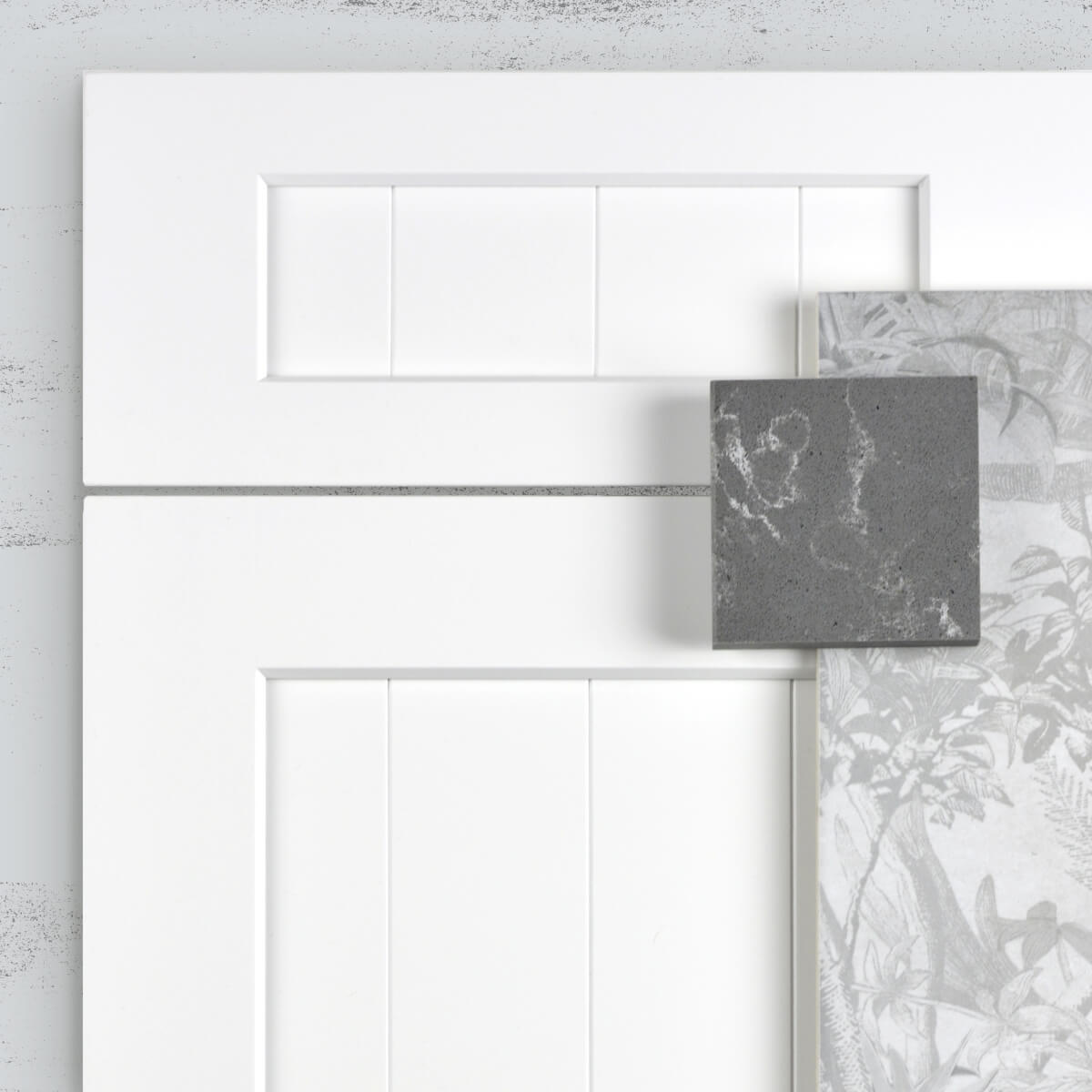 Linen White, I consider a "hybrid" color. It's a white hue with the slightest violet undertone. Not as bright as White, Linen White, when used as a cool white, complements gray-toned cabinet stains (i.e. Shell Gray, Heather, Pebble, Smoke, and Caraway) as well as the darker gray paints (i.e. Storm Gray and Graphite).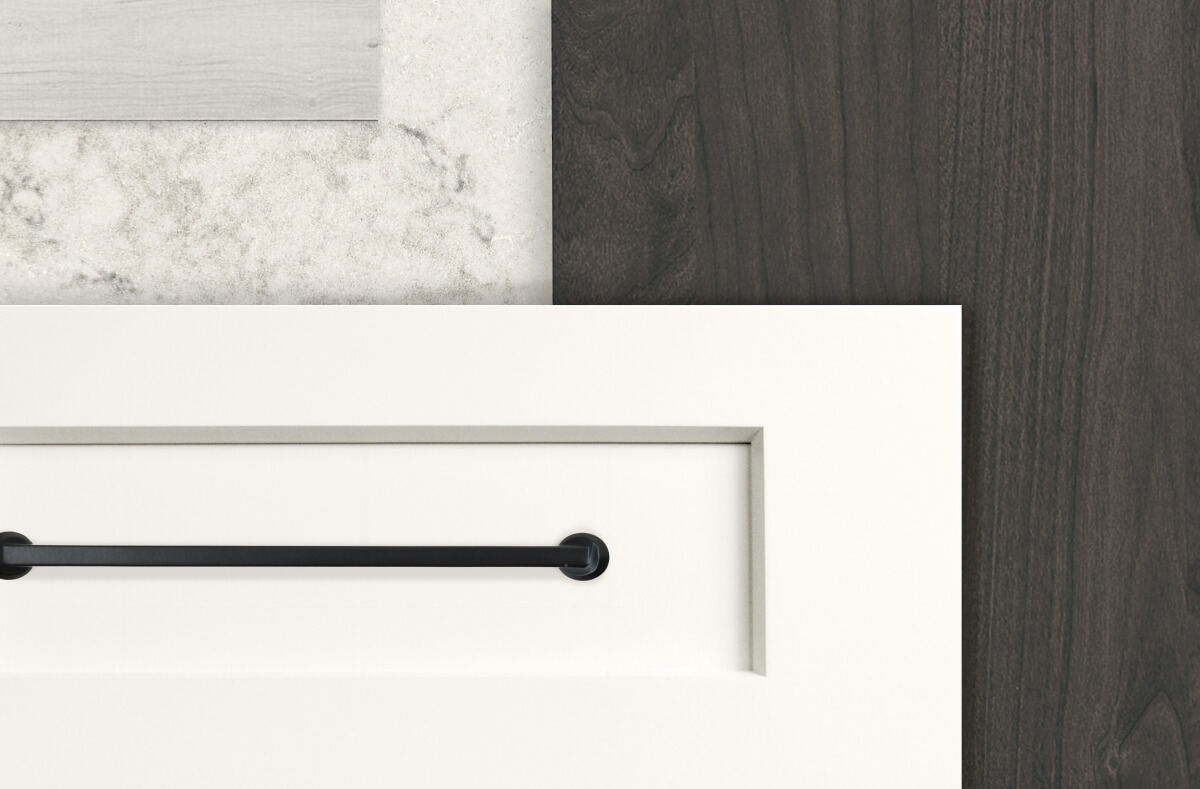 WARM White Cabinet Paint Colors
Dura Supreme's Classic White and Dove paints are two fantastic finish options in the warm white category.  Warm whites typically have a creamy appearance, the more yellow tint added to the base, the creamier the white becomes. Both Classic White and Dove coordinate with almost any stain color that Dura Supreme Cabinetry offers.  From Coriander to Onyx, there is a stain and warm white paint combination that will work beautifully in almost any environment. As I mentioned earlier, our versatile White and Linen White paints can also be used as a warm white. Linen White has more of a taupe look then a creamy one while White is a true, neutral bright white.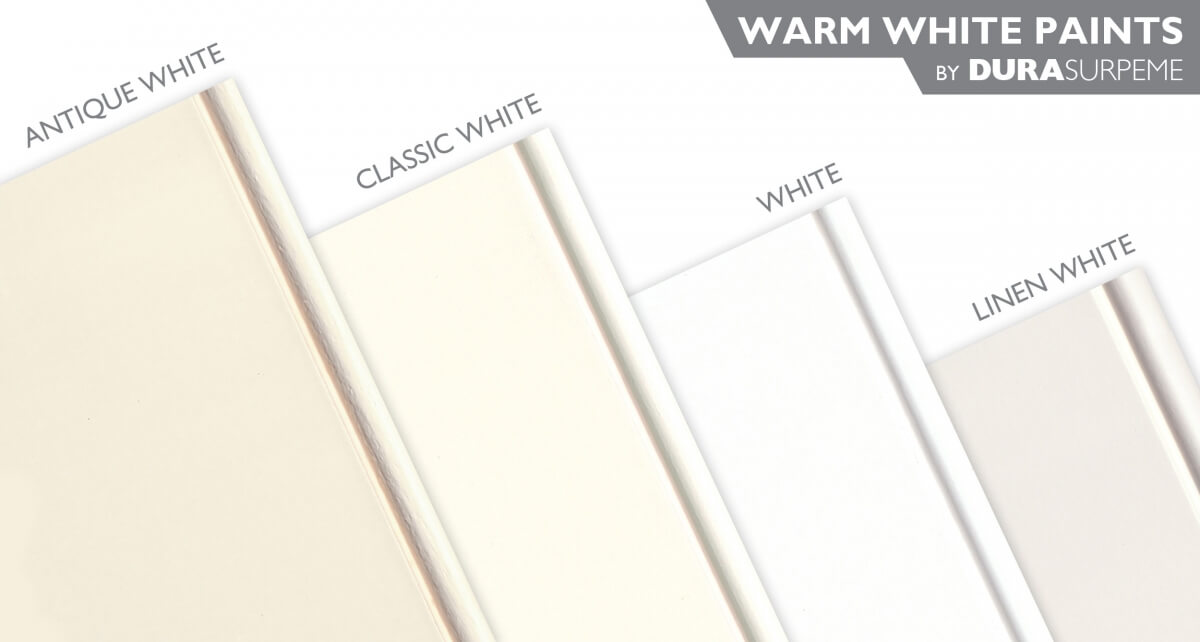 Dove has a light, neutral white with a warm tint. When compared to White, Dove can look peaceful with a mulberry undertone.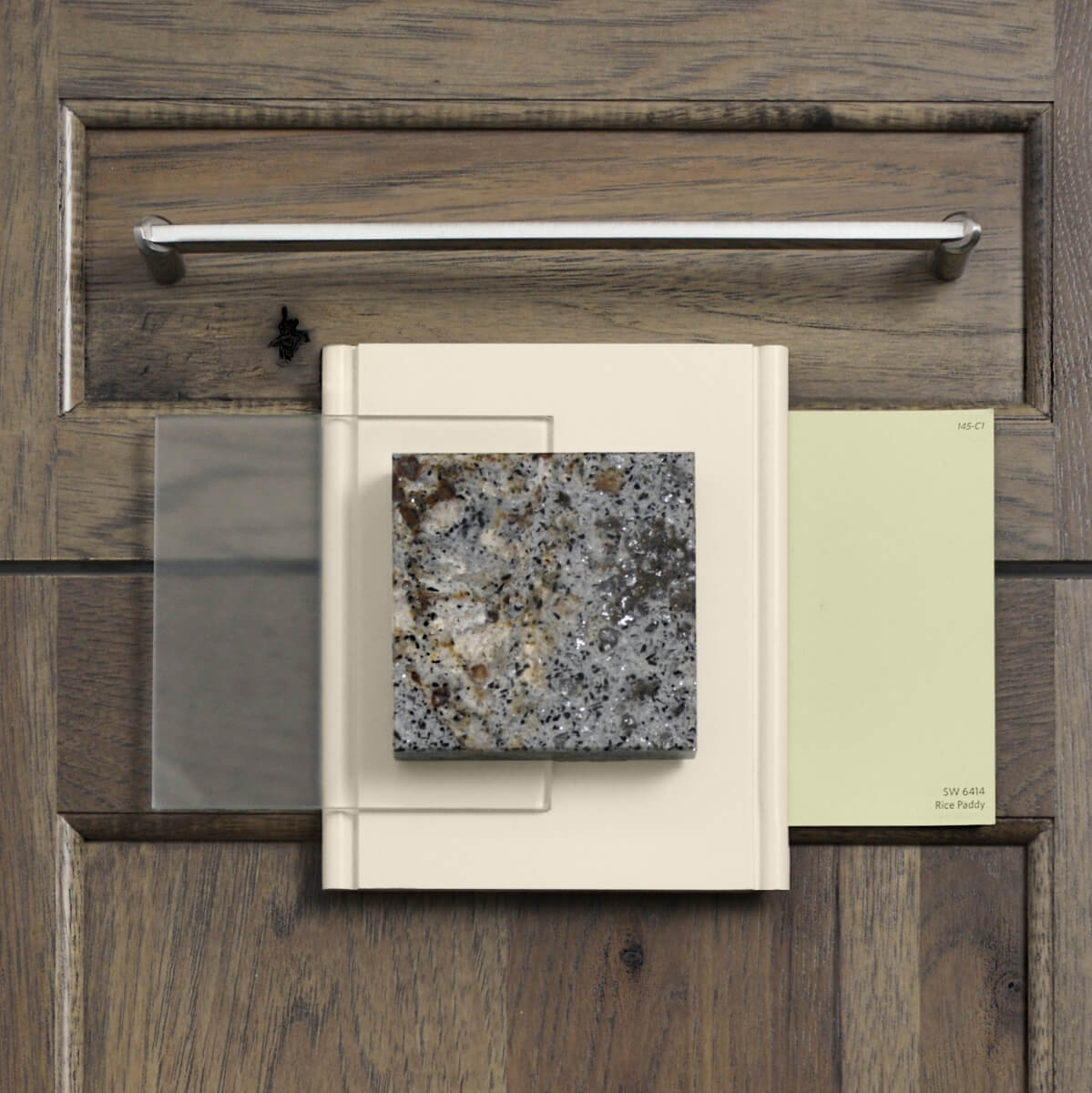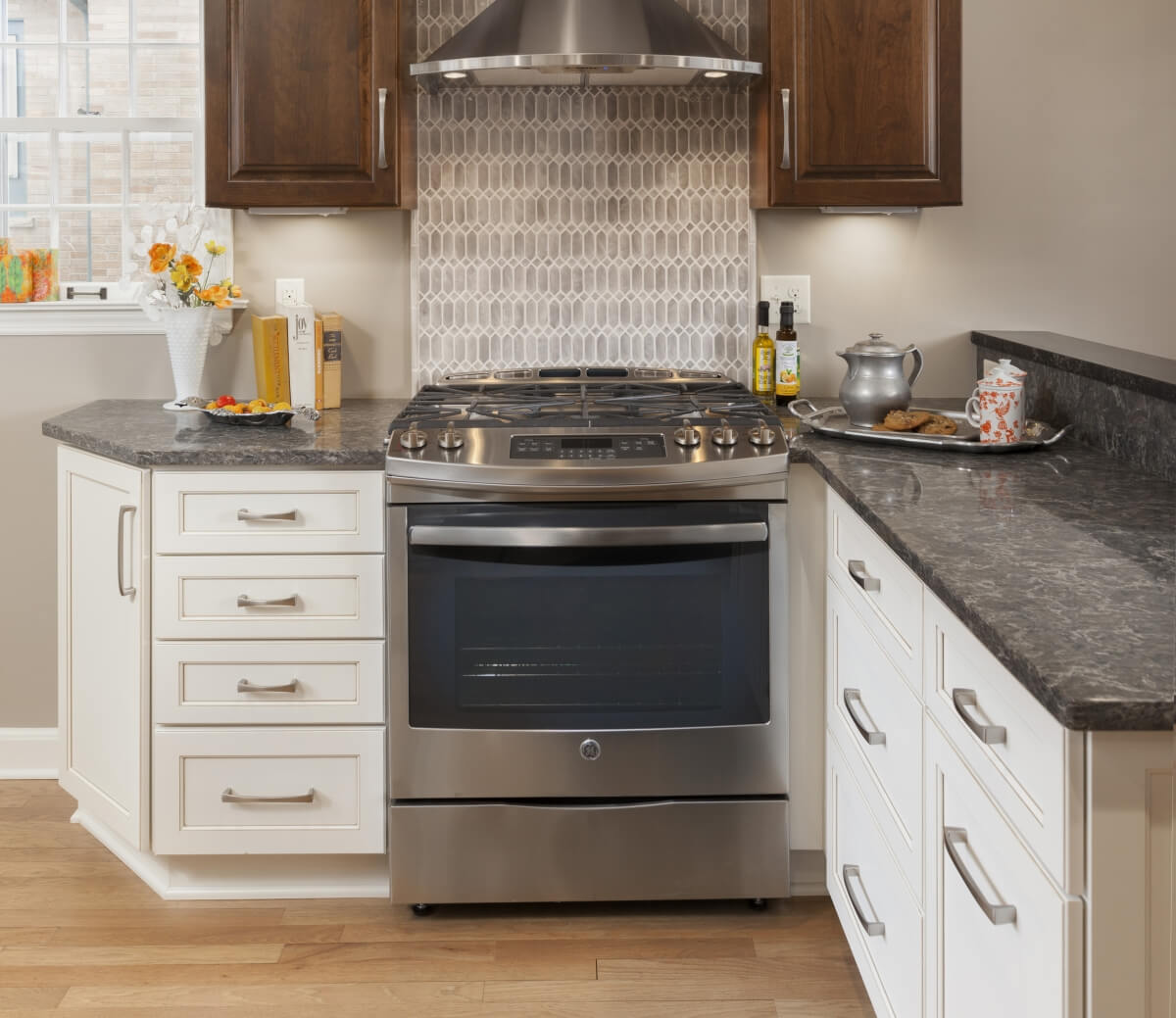 Classic White is a more subtle warm white with just enough of a yellow-ish tint to take away the cool edge of a straight white, yet it still feels like a bright white.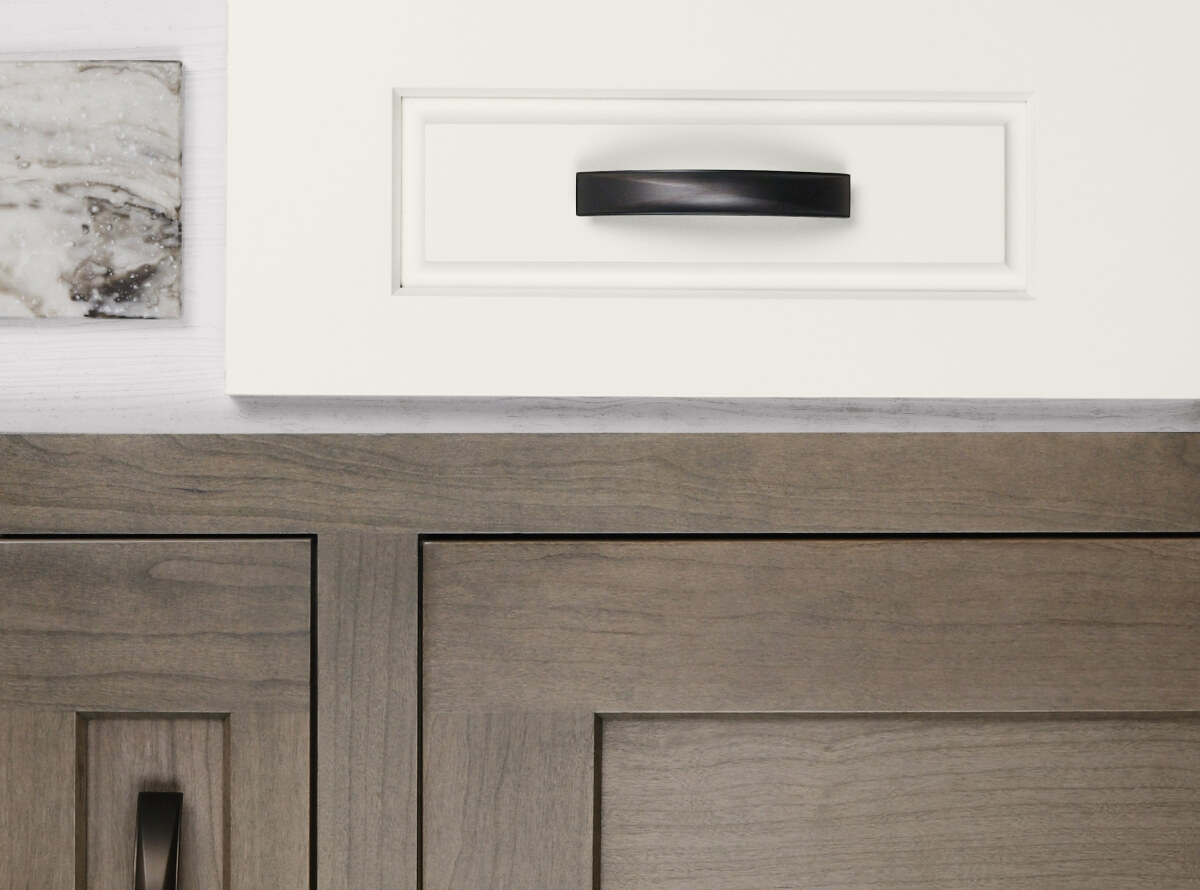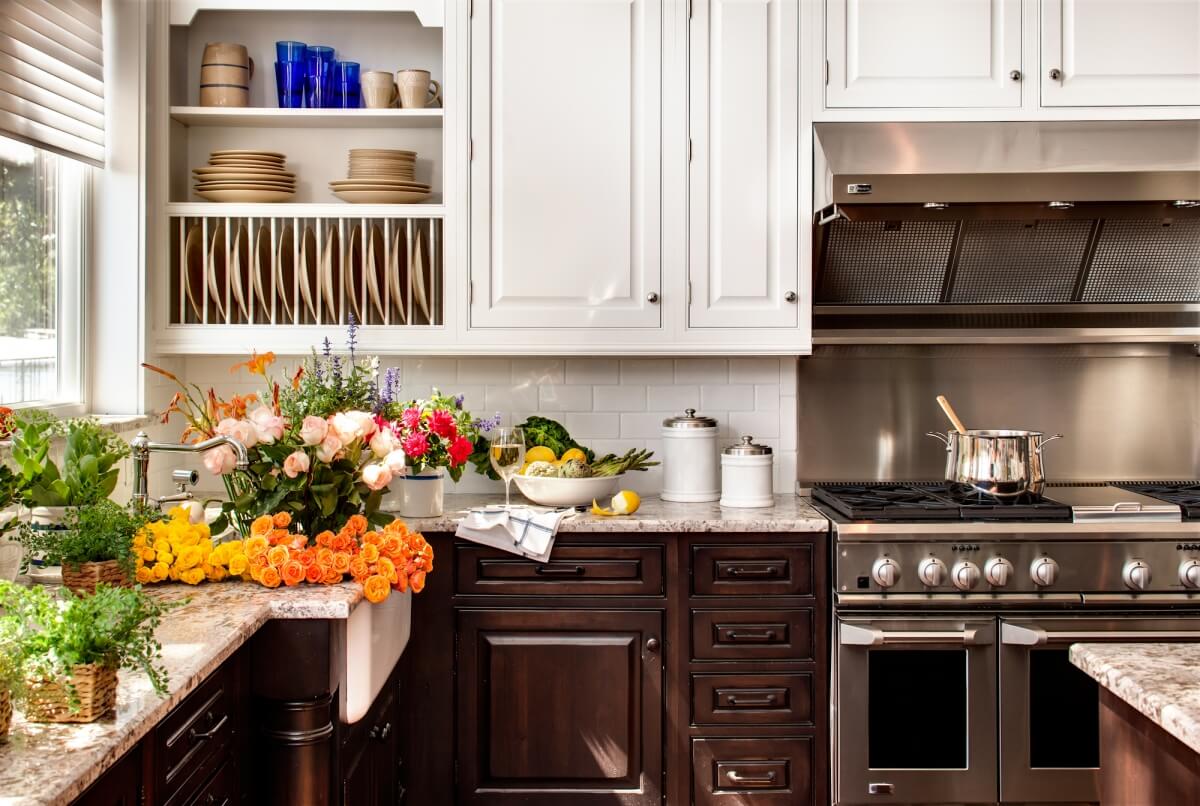 Linen White, with its subtle violet tone, is versatile and can be used in both warm and cool color palettes. When used as a warm white, Linen White complements true-brown toned cabinet stains including (i.e. Harbor, Praline, Hazelnut, and Feather) as well as the darker gray paints (i.e. Storm Gray and Graphite).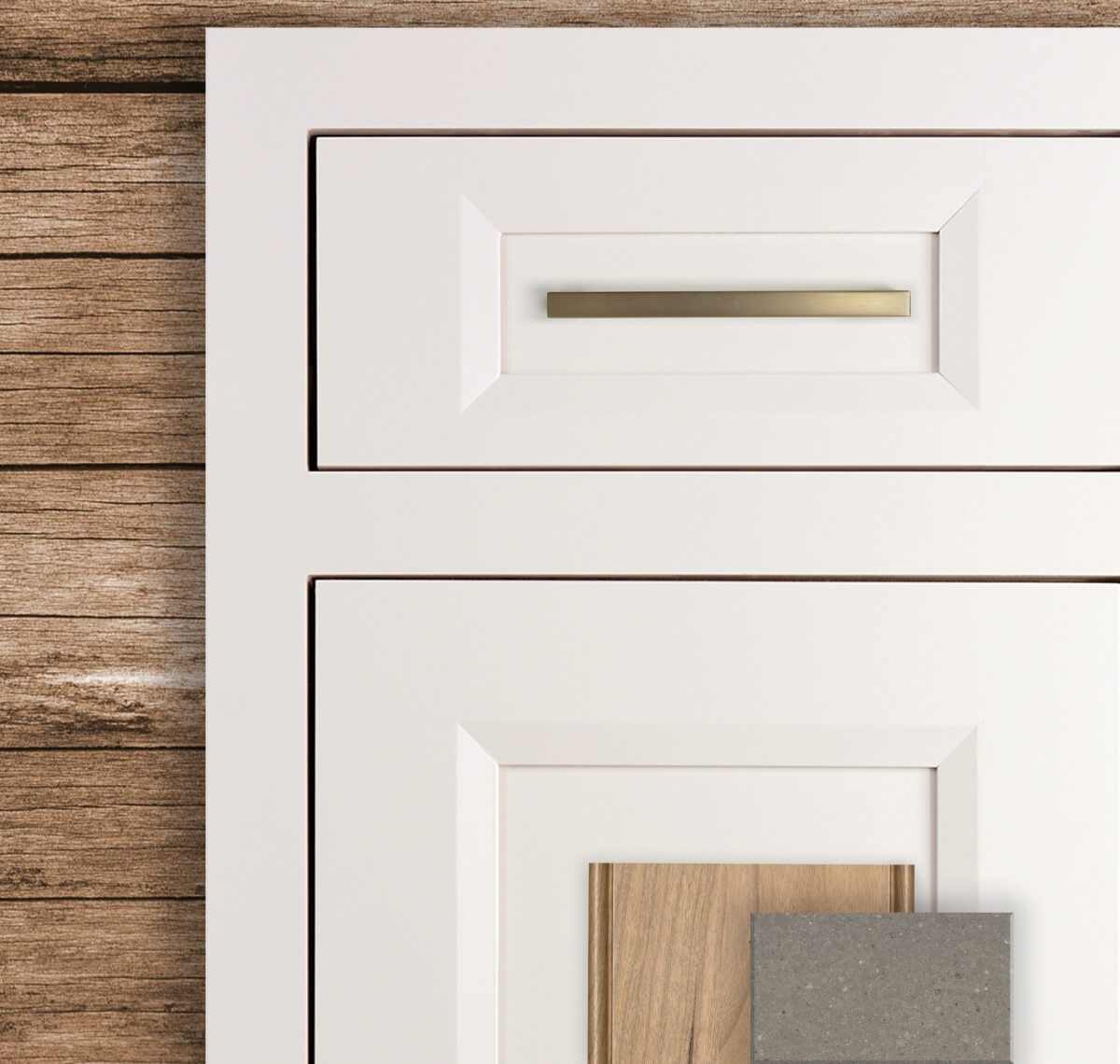 White is a true white that's very versatile, pairing beautifully with practically any color of the rainbow. If you're looking for a bright paint pairing for your stained finishes with true-brown, yellow-gold, or red-orange undertones White will work seamlessly with your color palette.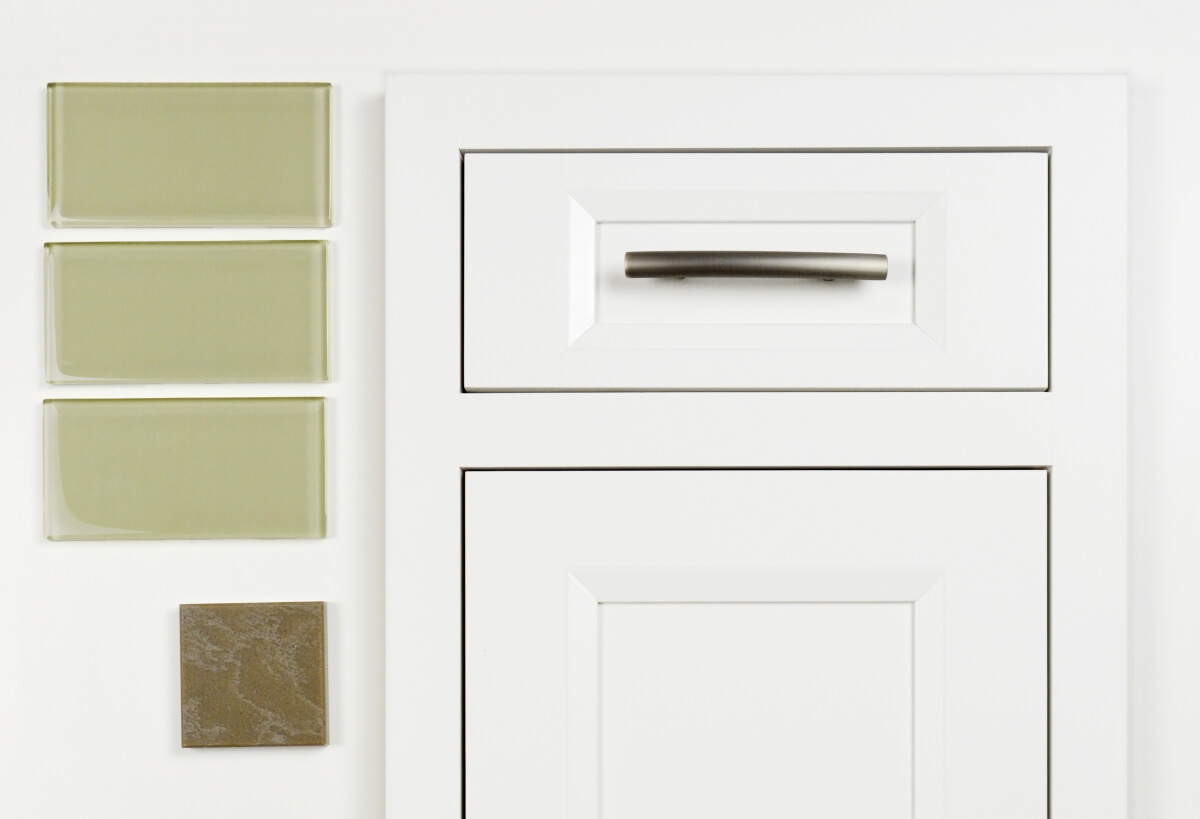 Discover Endless Finish Options
If you haven't fallen in love with one of our standard white paint options by now, have no fear! We have many additional painted finish collections and programs extending our cabinetry to offer practically endless finish options. From our affordable Personal Paint Match program of 5,000+ colors to our Custom Finish program, we can craft the perfect shade of white for your home.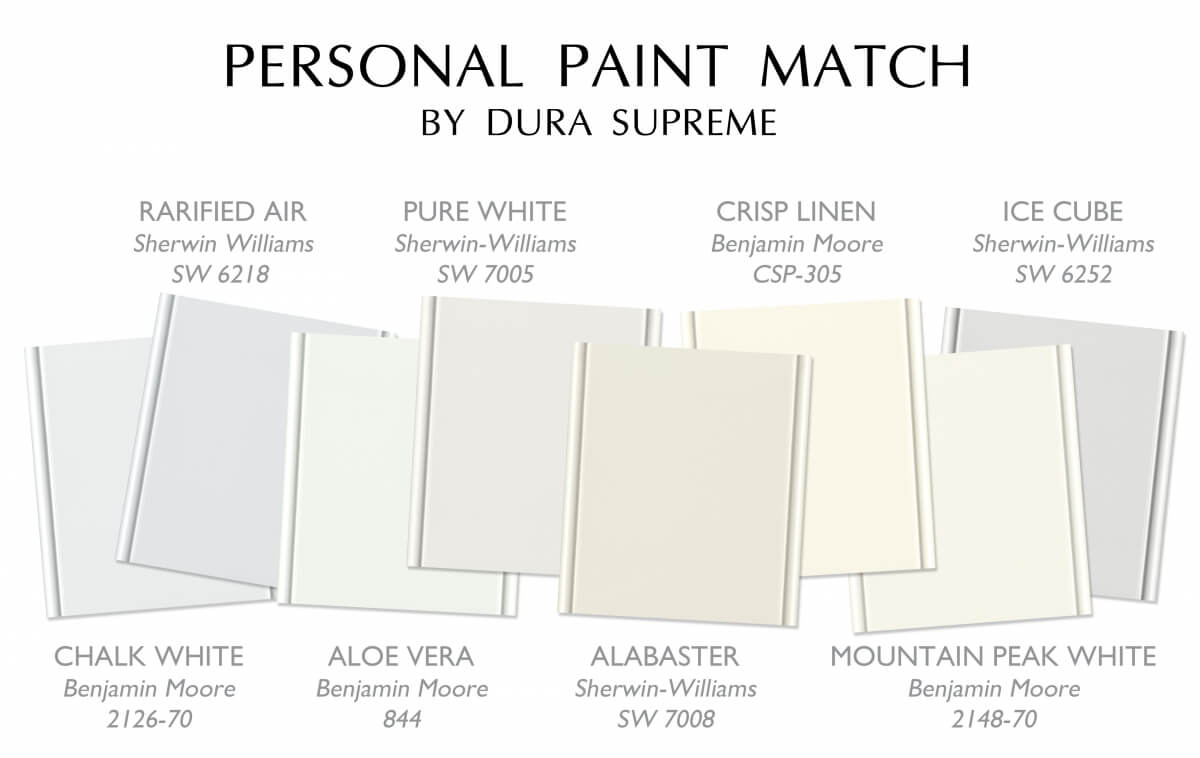 Creating a timeless, beautiful, and collected space can be easy with the right shade of white. Talk to your local designer today to see samples, get expert color suggestions, and discuss your options.