Remodeling a kitchen can be a challenge, this homeowner knew she needed the help of an expert to make her dream of an industrial-style kitchen a reality.  Claire Teunissen, Kitchen & Bath Designer with Studio M Kitchen & Bath Showroom, Minnesota was the perfect designer for the job.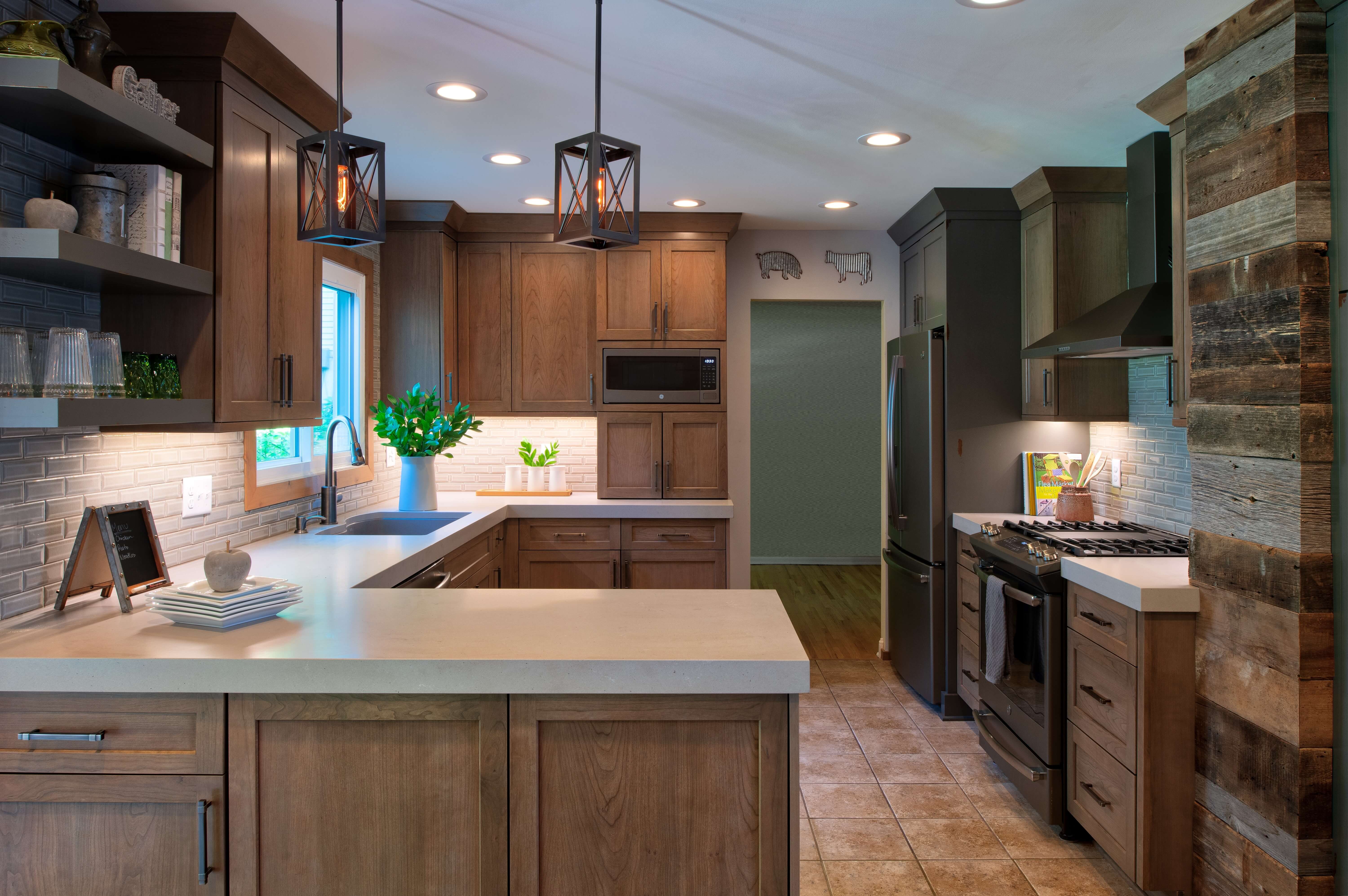 Claire started by inviting her client to visit the Studio M Kitchen & Bath Showroom where they looked at samples and discussed colors that would go well with the clients' wishes for a rustic industrial style. "My client fell in love with the Dura Supreme finishes when she first came into the showroom, especially the Cashew stain and Heritage Paint finishes," explained Claire "We built the rest of the design from there around her style."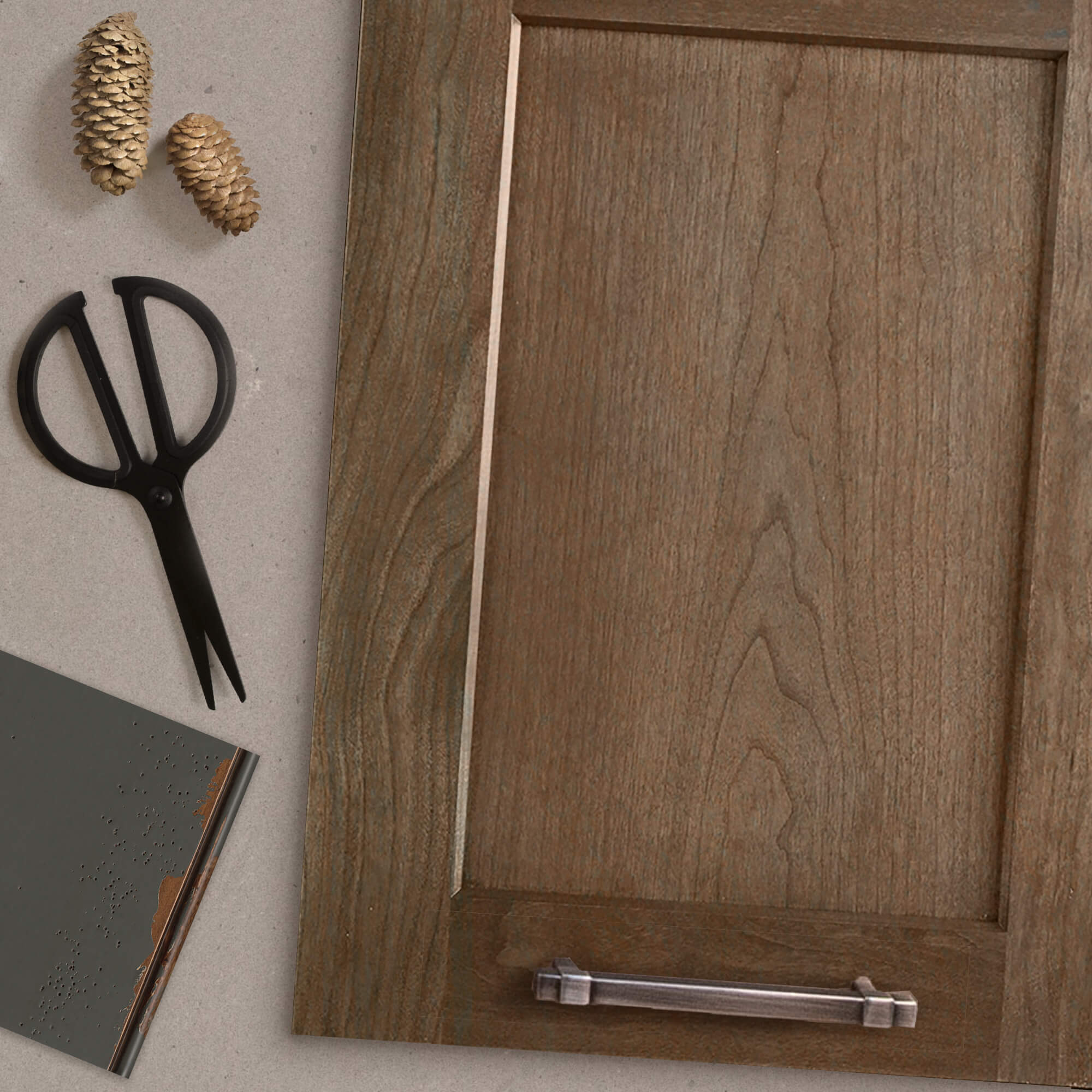 After the color palette and finishes were narrowed down, Claire made a personal visit to her client's home to discover first-hand which elements of the existing kitchen and layout worked and which did not. They also reviewed all of her priorities and determined what was most vital to her. Armed with this information, Claire was able to create a design that featured all of her client's must-haves! Her client wanted an open space with better sightlines into the dining room, more storage, a better workflow, and an industrial style with a touch of rustic flair.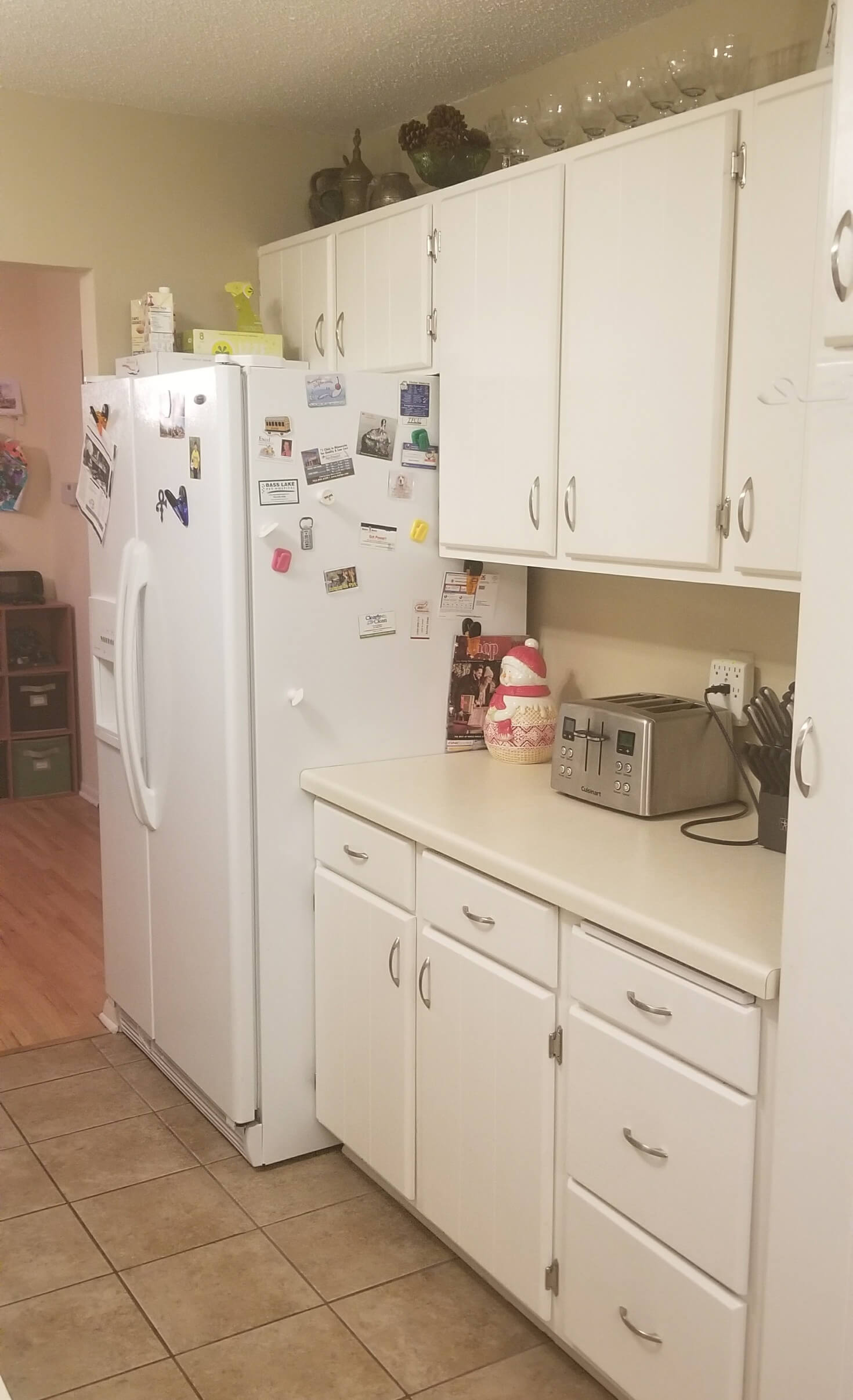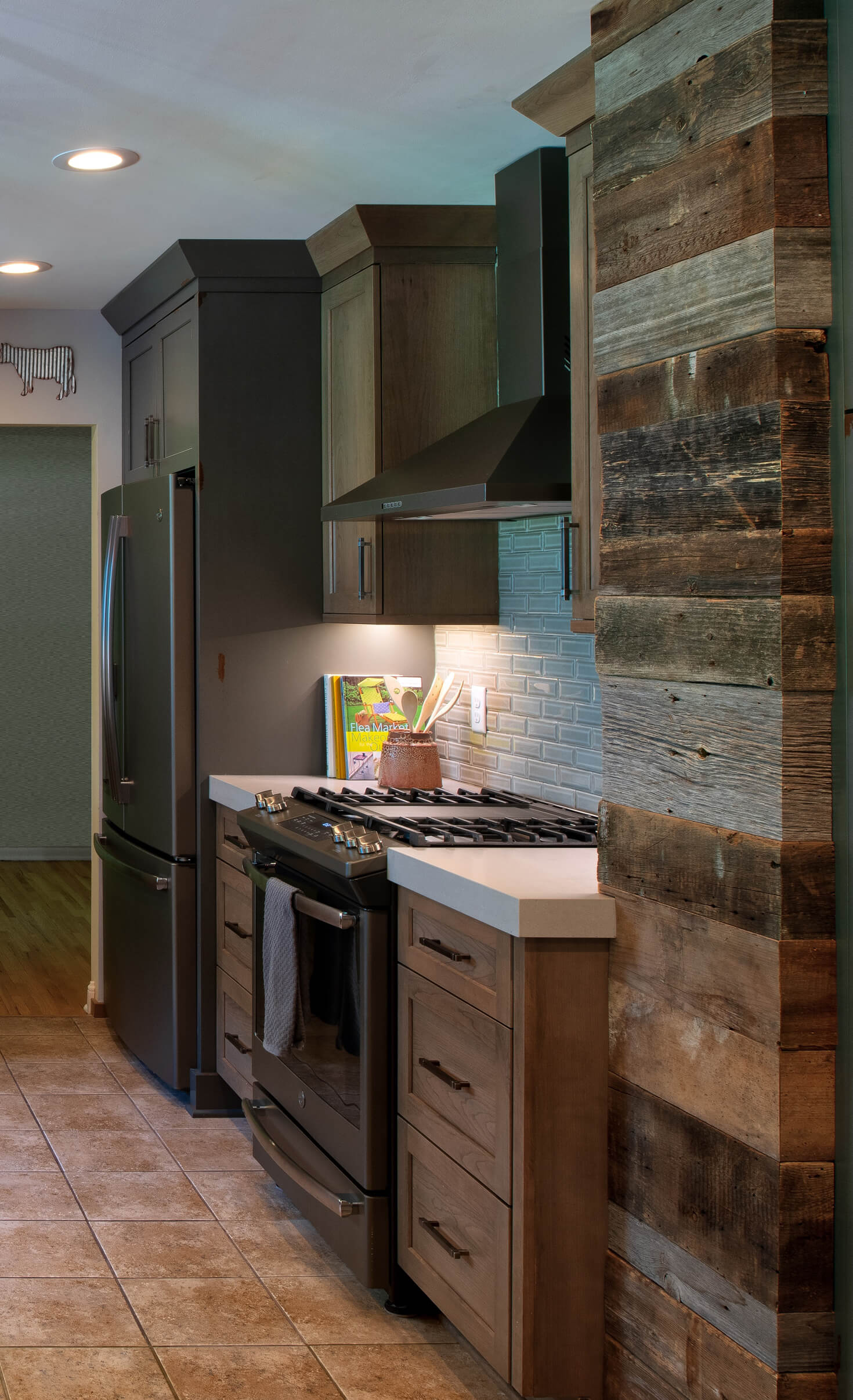 Claire removed the ceiling hung wall cabinets to open up the space and make it easier for the homeowner to communicate with her guests from the kitchen into the dining room. This change dramatically opened up the space making it feel larger and less cut-off from the rest of the home.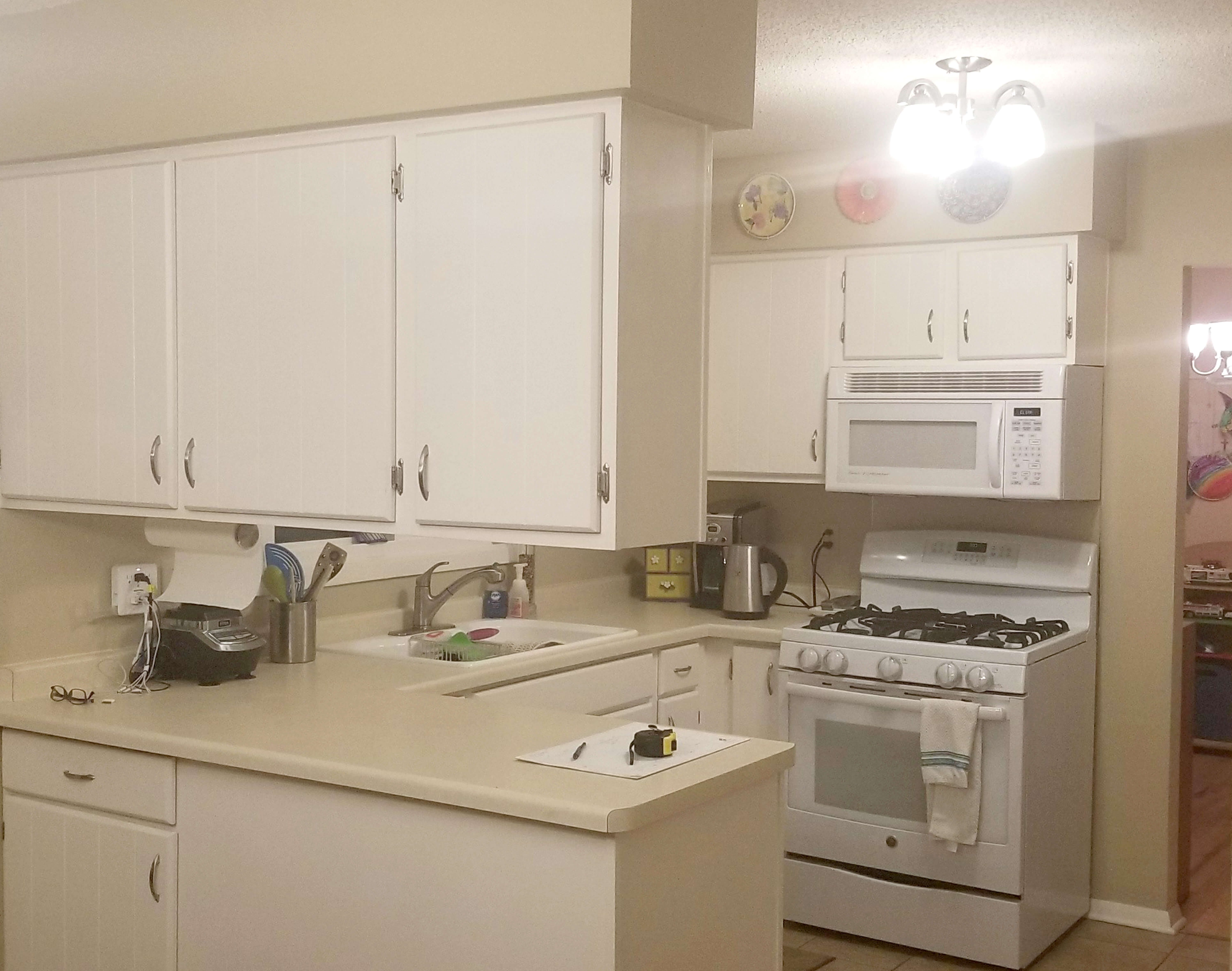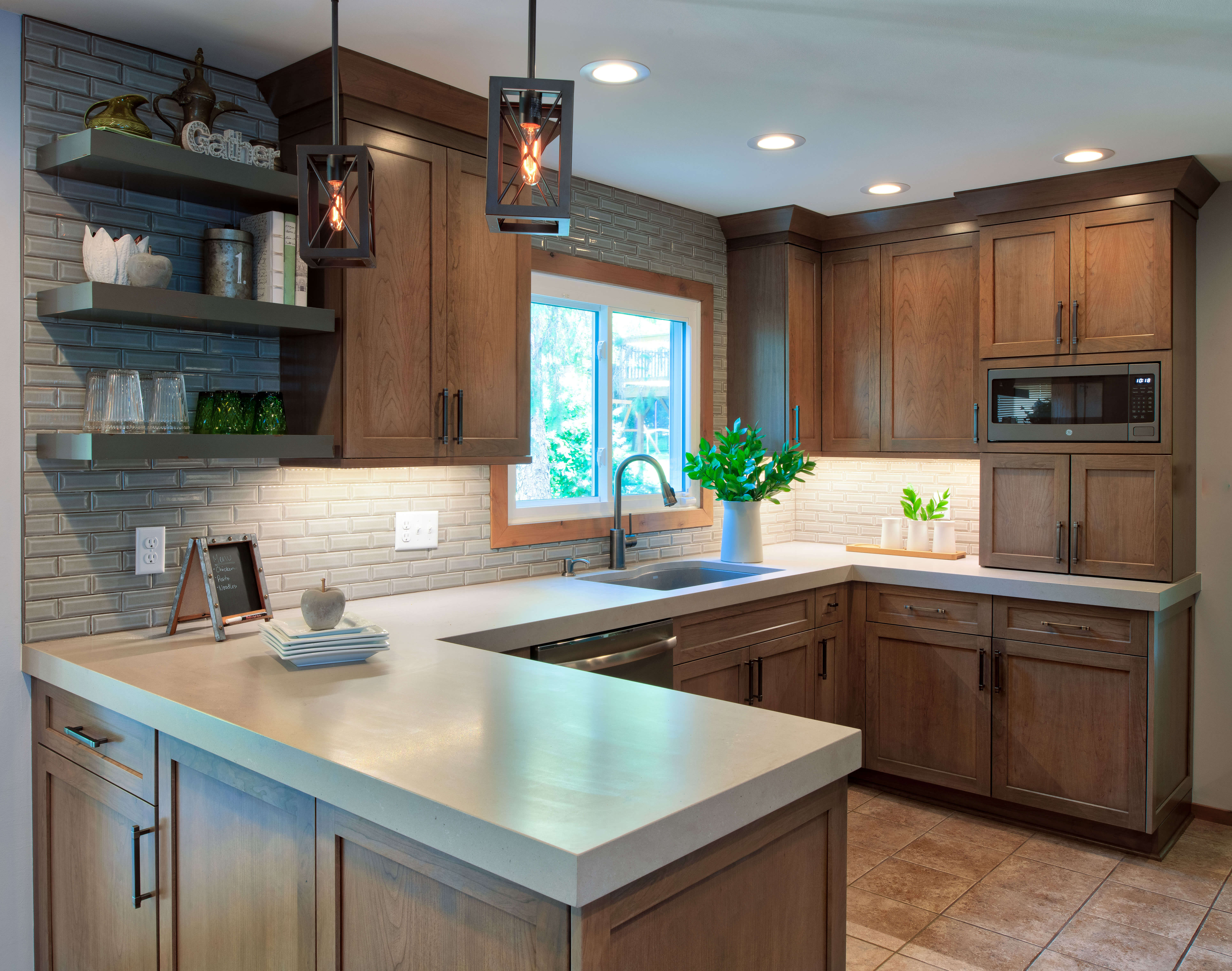 To add additional storage for searveware, a few wall-hung cabinets were added above the kitchen table­­ on a wall accented with rustic barn wood planks. ­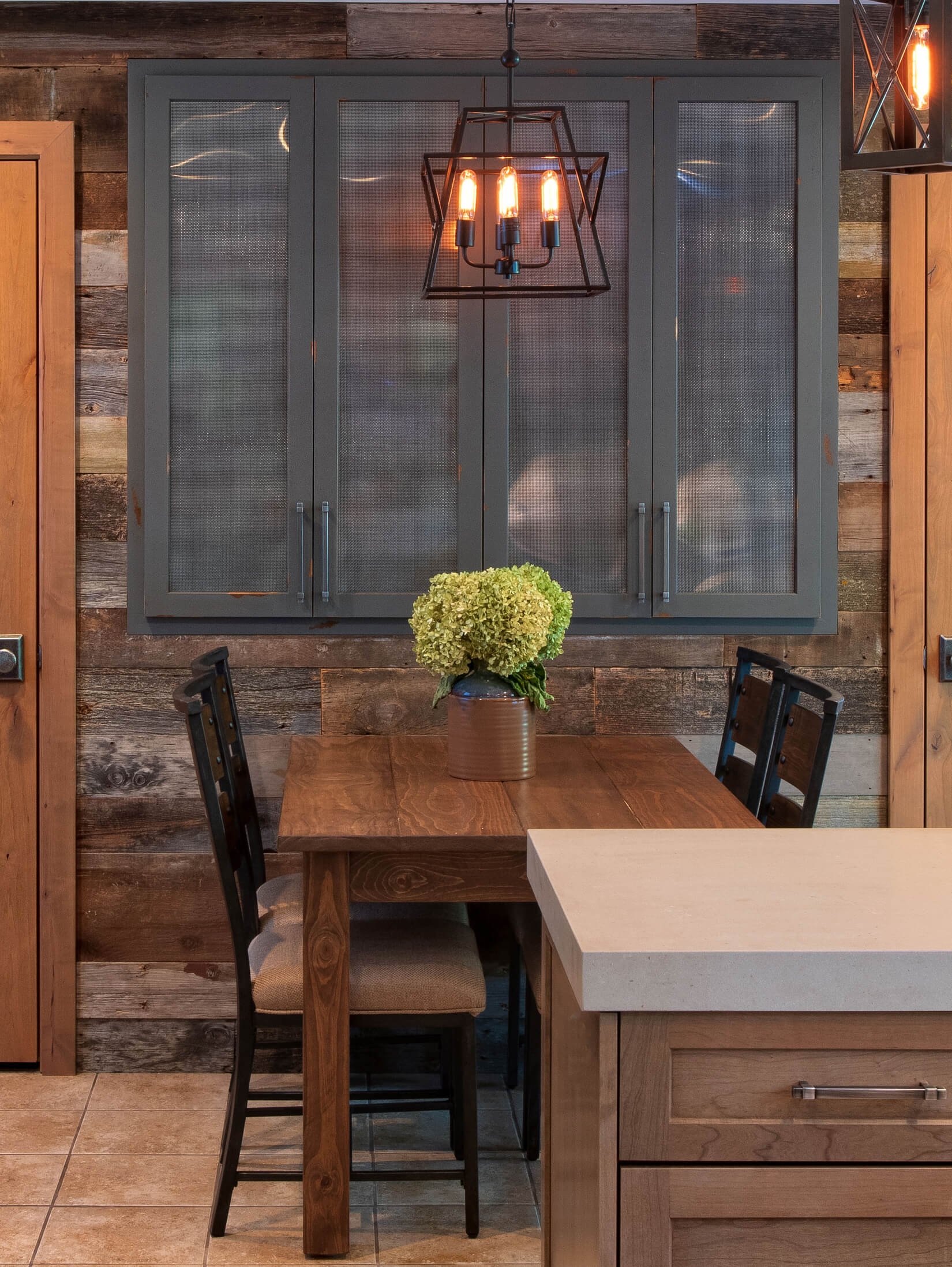 For the countertops, Claire suggested a thick, concrete countertop to add a dash of an urban aesthetic to call to the industrial look. Caesarstone's Raw Concrete – Honed was a perfect choice.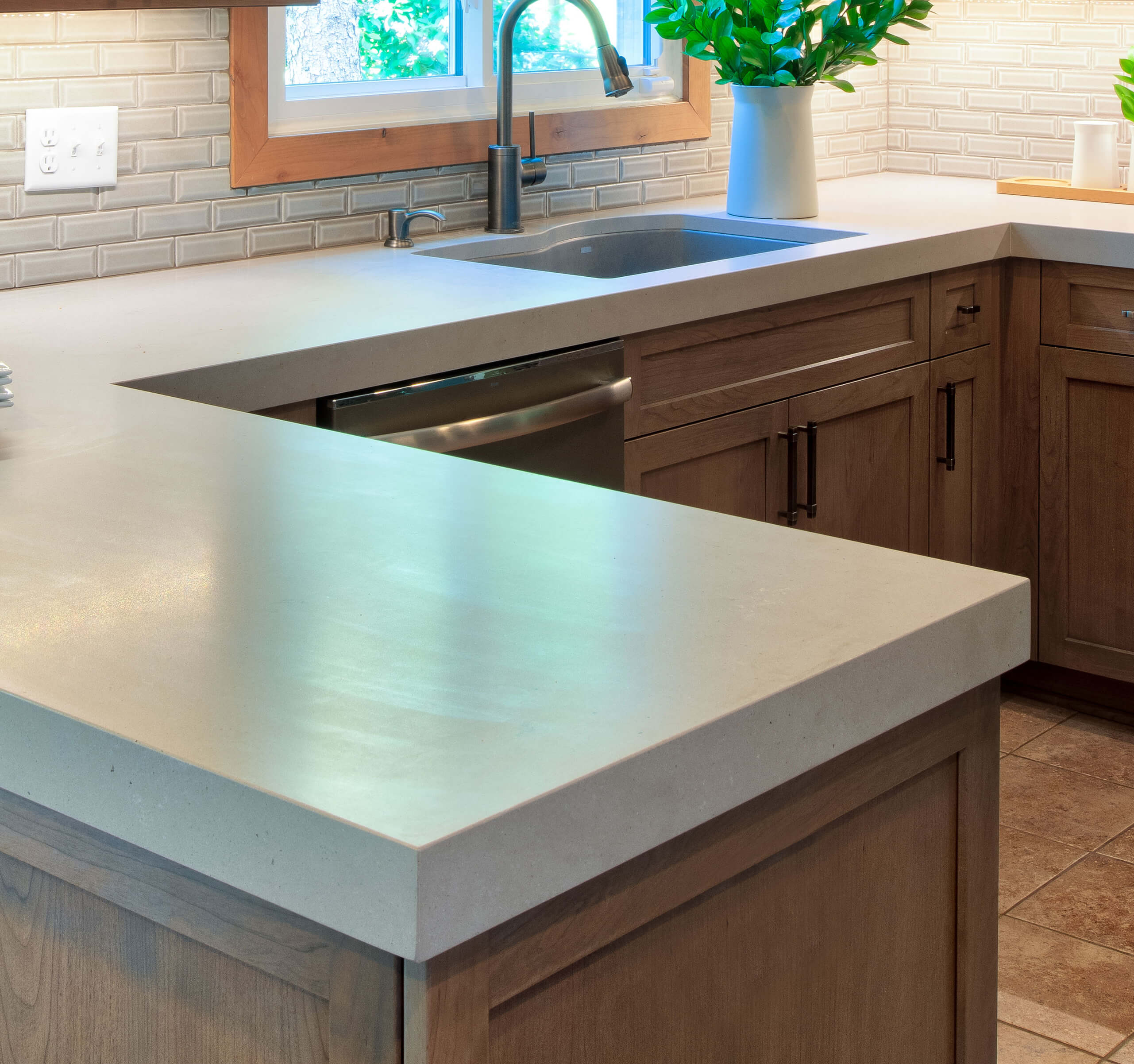 To create more interest throughout the design, Claire chose to accent just a few areas of the kitchen with a rustic paint look, using Dura Supreme's Heritage Paint finish.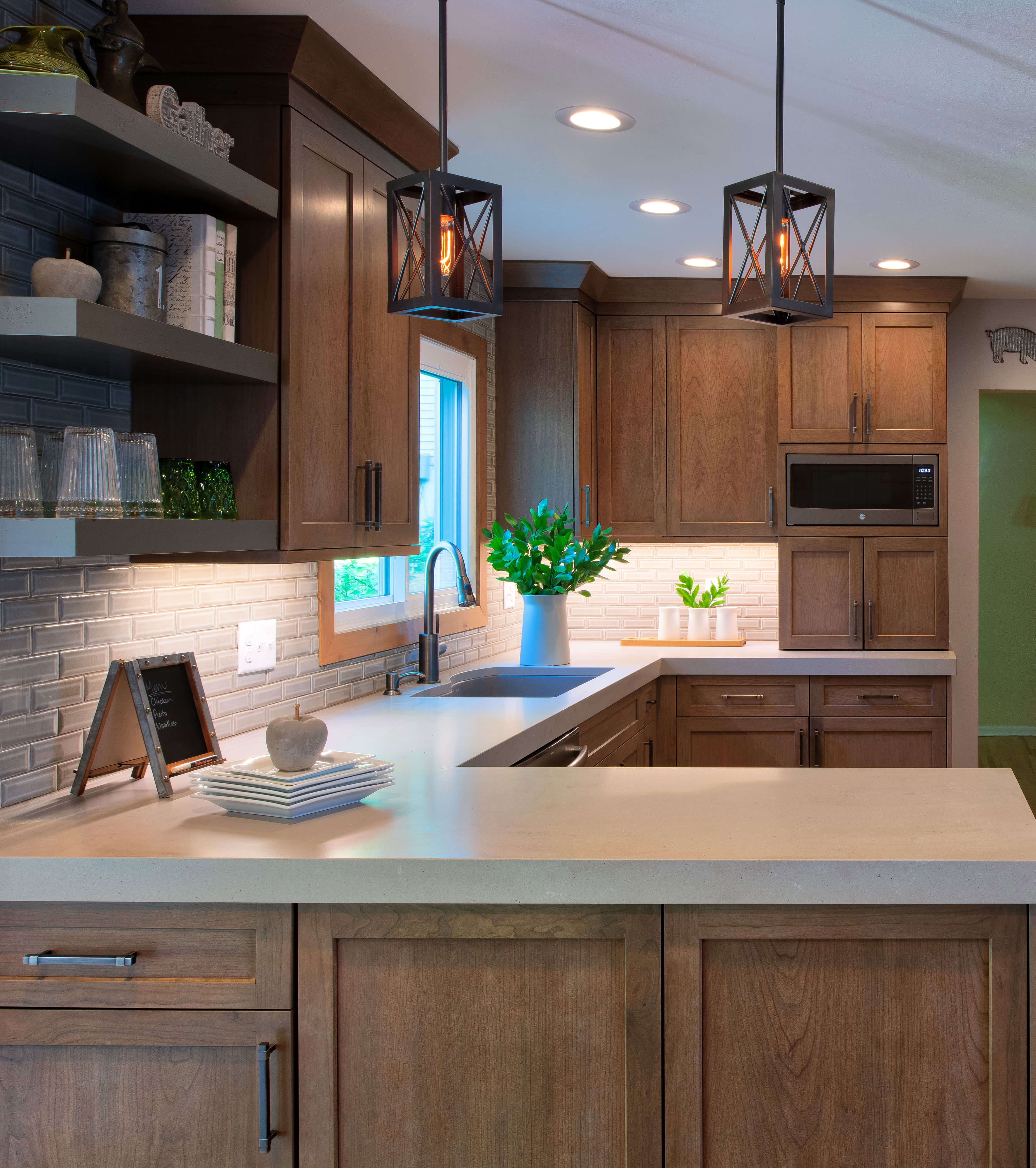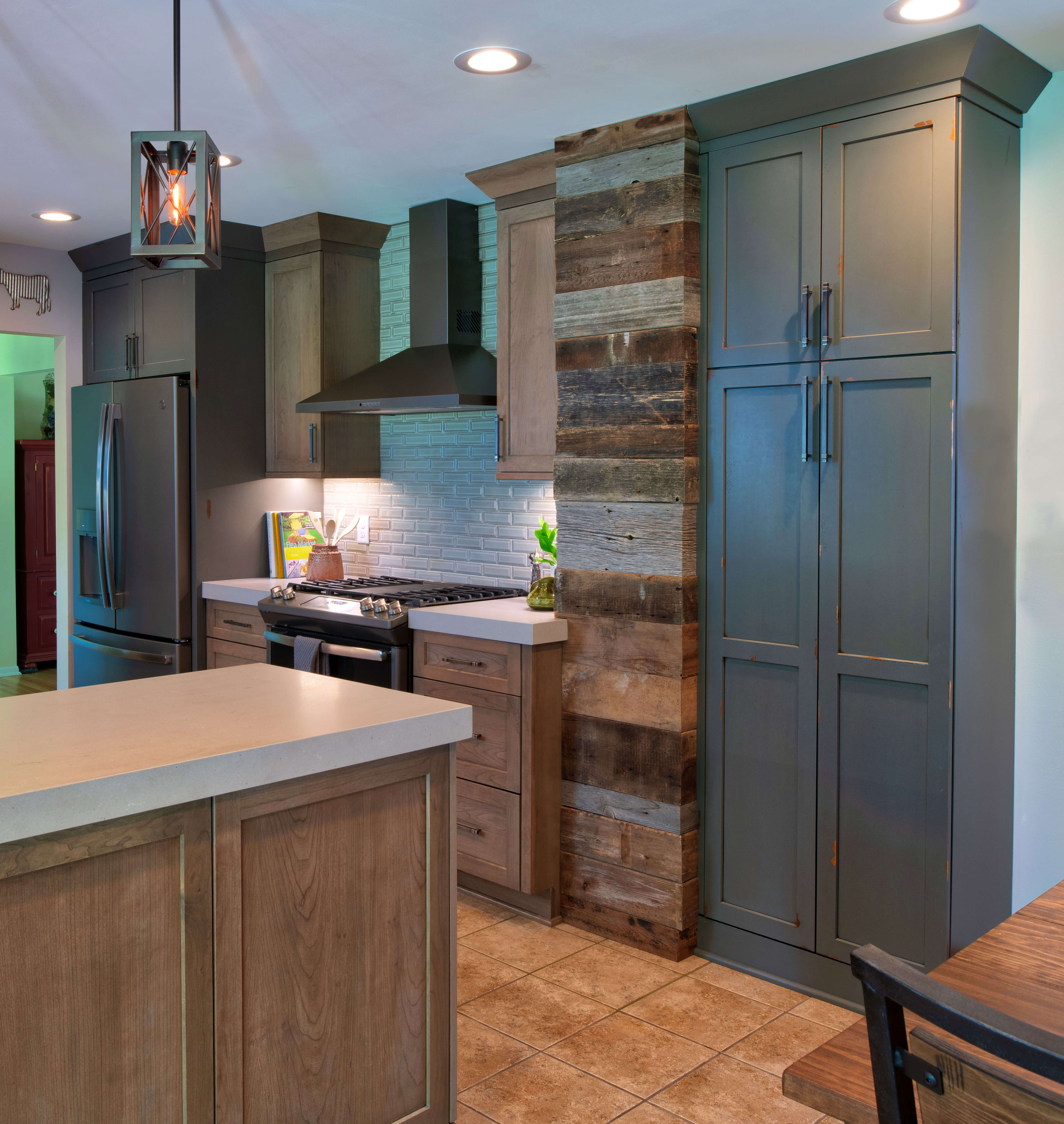 "Not only did she love her new industrial style kitchen, but the increased functionality of the space also makes her cooking an enjoyable experience," explained Claire.