When our design and build team at Boyer Building Corporation first met the homeowners of this 1980's Minnesota home, their entire home from the inside out had an outdated colonial style and needed a modern day makeover as well as an expansion to fit their needs as new homeowners. To complete the remodel, we added a new master bedroom, new bathrooms, a three-car garage, and a new mudroom/laundry room.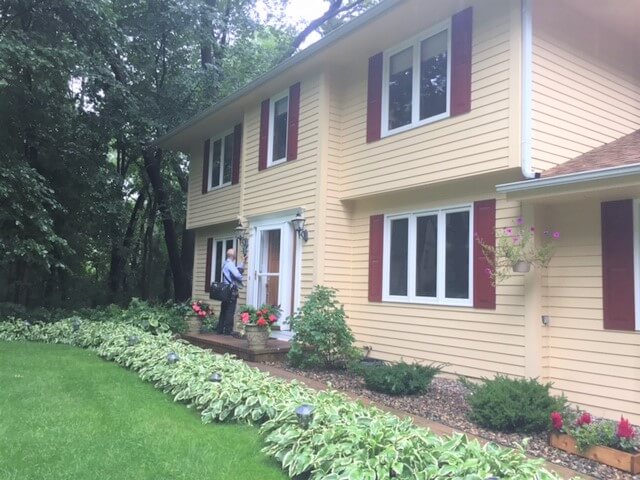 We expanded the home with a new 25 ft. addition that utilized what was previously the old garage space. The remodel of the main floor layout resulted in expanding their kitchen into a nice-sized, top-notch kitchen as well as an entirely new family room.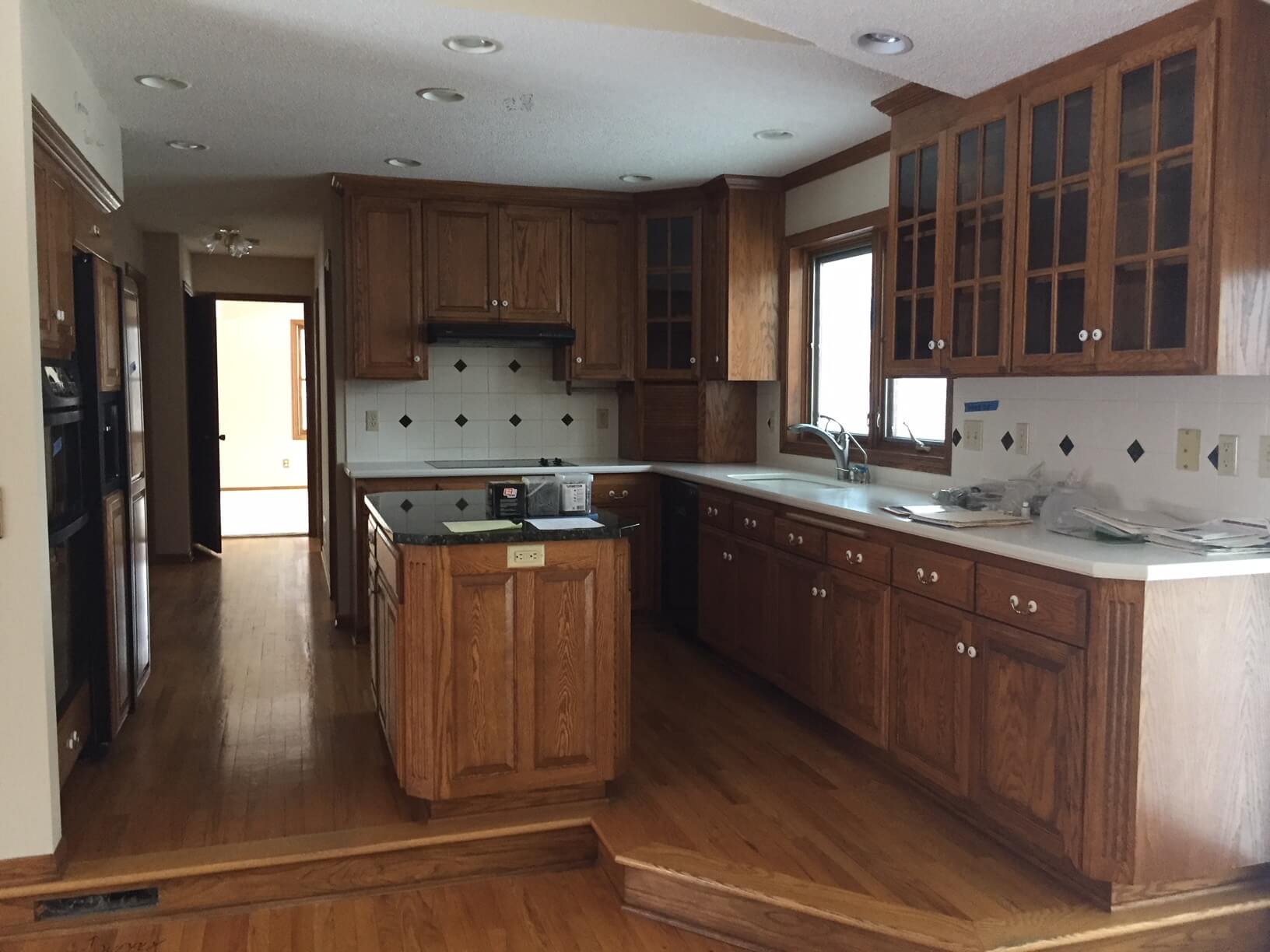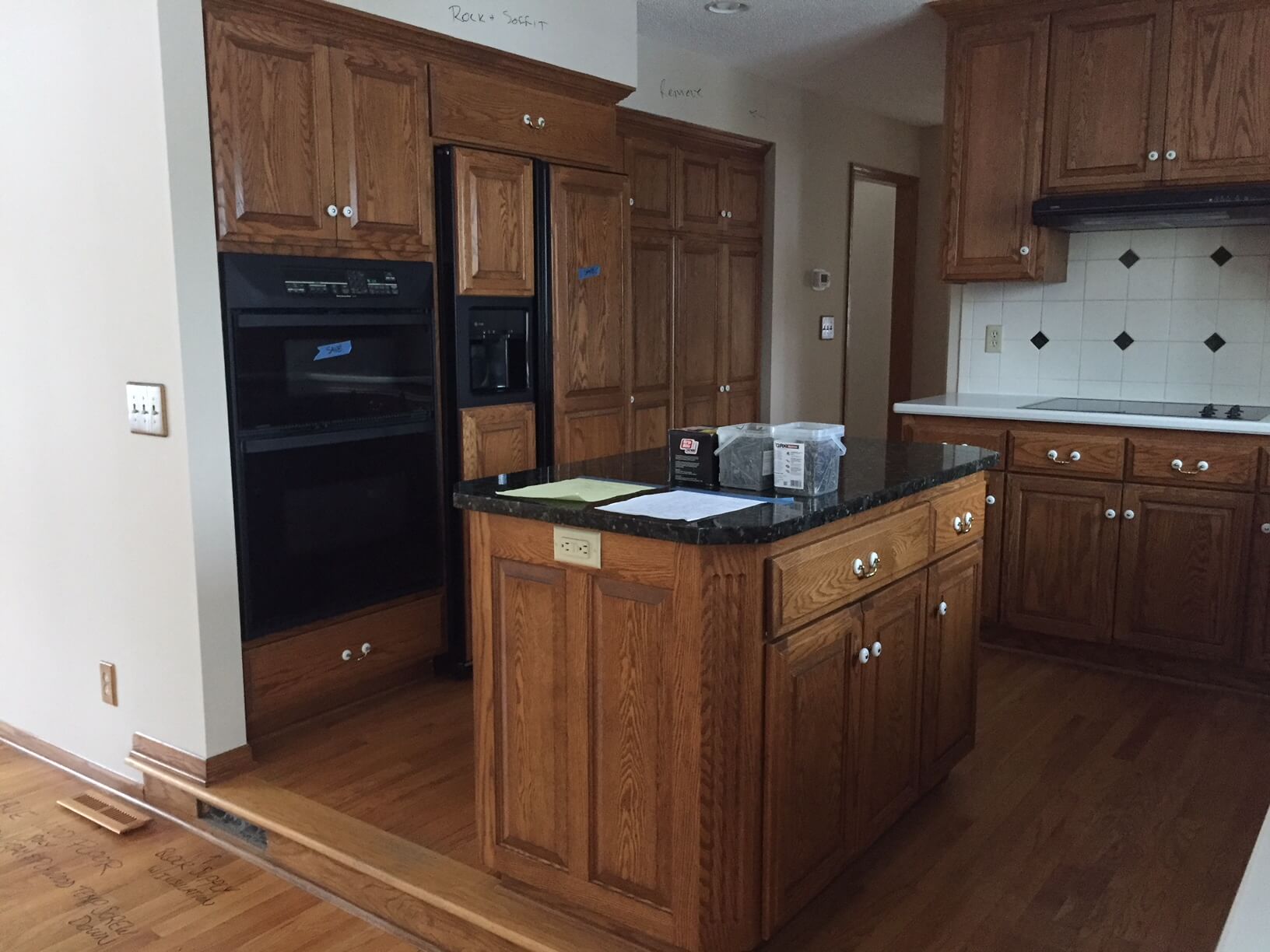 Since the property is nestled on a beautiful lot that overlooks the wetlands. Our design team wanted to take advantage of the views by incorporating a cozy breakfast nook space in the dining room surrounded by large windows to provide an enjoyable dining space as well as a relaxing multi-functional space to read a book, bird-watch over a cup of coffee, or work from home in a delightful setting.
The master bathroom features a darker navy blue paint called "Gale Force." The combination of traditional brassy fixtures and hardware combined with the navy blue shaker door style help pull the nautical style together seamlessly.
The new mudroom/laundry room addition was designed with the family dog in mind.  This pup now has their own personal shower helping to keep the mud in the 'mud' room where it belongs.
We are thrilled to see our clients are delighted with their newly remodeled and expanded home. With a fully remodeled interior and exterior, we were able to help them create the effect of a new home on their beloved property. It just goes to show, you don't' always have to move to get your dream home.