Now that we've hit the first day of summer, it's time to think about those summer getaways! Here in Minnesota where I grew up, the Land of 10,000 Lakes, my childhood summers were spent near water. Whether it was a family cabin or a resort on one of Minnesota's pristine lakes, summertime meant casual fun peppered with swimming, boating, and sandcastles.
The beach house/coastal lifestyle is prevalent all over the country – from Minnesota to Martha's Vineyard, to Malibu, and everywhere in between. With it comes an entire genre of design possibilities. Here I will show off some gorgeous coastal palettes, textures, and Dura Supreme door styles that lend themselves to this aesthetic.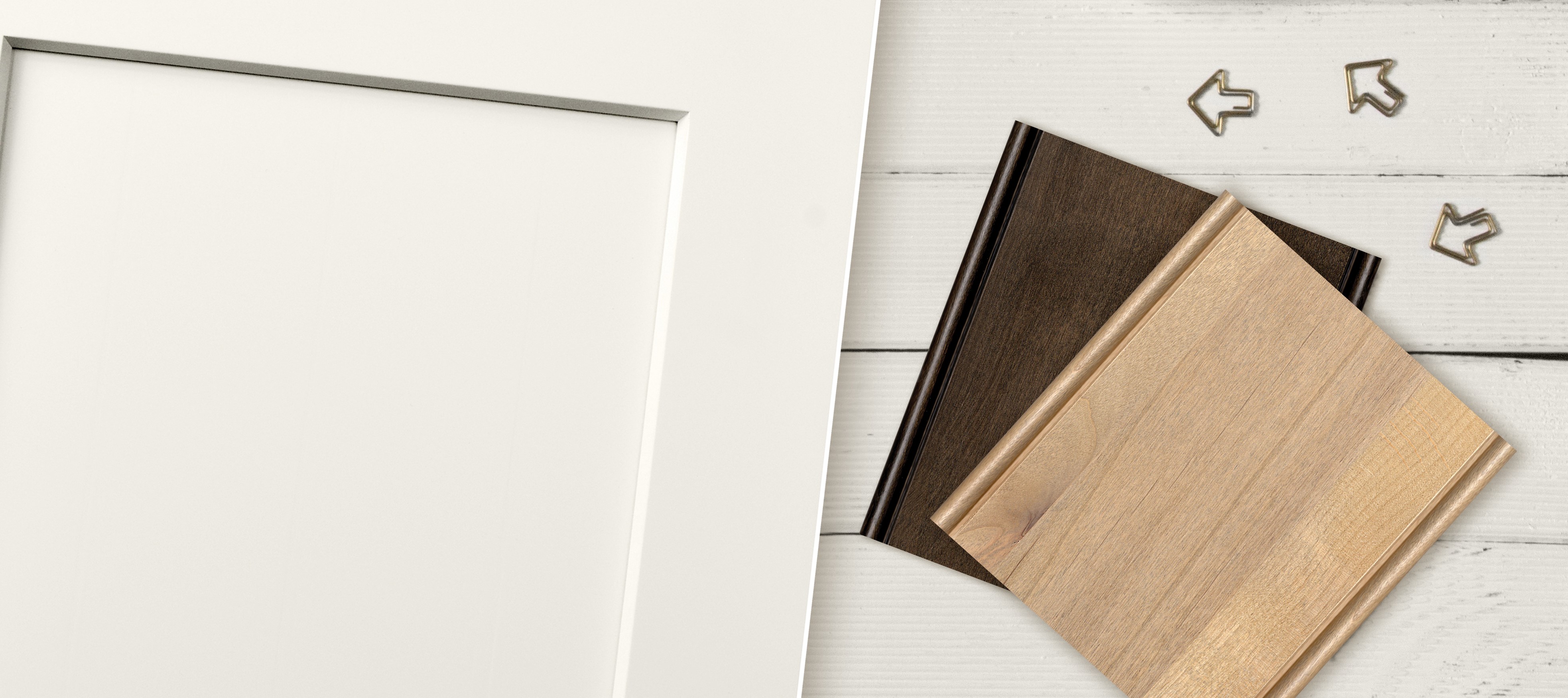 Below in this casual gathering area off the kitchen we see lots of natural textures in the sisal rug and the seagrass wallpaper behind the TV, all connecting with the adjacent outdoor living space.  Muted, watery blues and browns round out this Florida palette along with Classic White painted Dura Supreme cabinetry and a shiplap ceiling.
Here we see a casual, boho coastal look in this family room with great use of texture, natural materials, and a stunning color palette.
A kitchen in Dura Supreme's Coriander or Sesame stains (shown below) on Cherry would complement this room nicely. Add a kitchen island using our Custom Color Match program in a light blue-green paint to match the encaustic tile, and you could easily create a beautiful, pulled-together lake home.
In addition to whites and natural wood textures, blues have always had a home in coastal design. Here is a perfect selection showing just that. This is our Allura door style in Matte Navy, and our Dash door style in Carrara White. The tile selection masterfully pulls together the blues and whites.
Dura Supreme Cabinetry develops a Curated Color Collection of 6-7 on-trend paint finishes every couple of years, keeping up with current trends and making it easier for designers to select the perfect hue. Below are 3 different blues from our current Curated Colors including a dark, naval blue, a muted/grayish blue, and a more stormy-sea blue.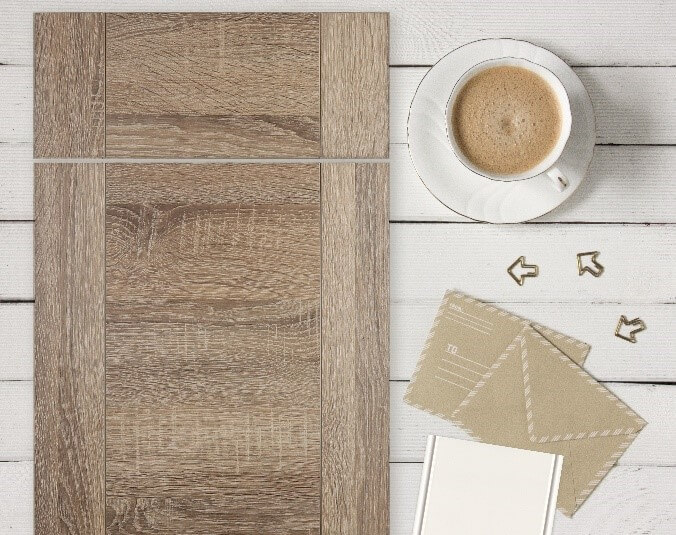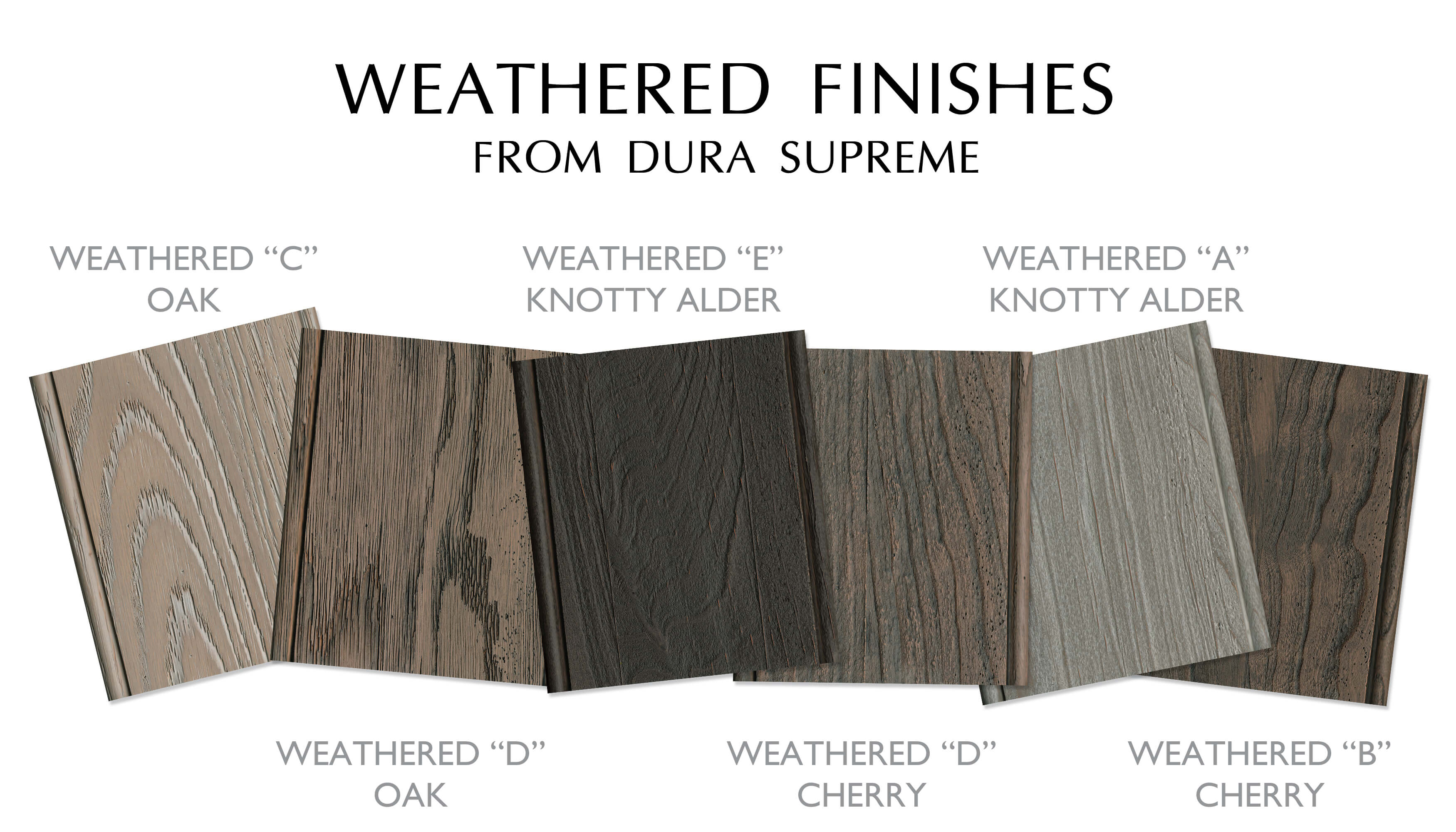 Achieving the perfect look for your beach home has never been easier. With so many coastal-inspired finishes and door styles offered by Dura Supreme, it's hard to go wrong!